After testing the Ricoh R Development Kit with HDMI live streaming from the Teradek VidiU, I assembled a rig with a portable battery and wireless streaming capability for outdoor or event use. In this configuration, both the Teradek VidiU and the Ricoh R Dev Kit are powered with rechargeable batteries. The Teradek VidiU is streaming to YouTube Live 360. A computer or mobile phone are not needed to stream.
For this rig, you will need to be in range of a WiFi signal. However, if you connect the VidiU to a mobile phone, you can stream from anywhere there is a mobile data signal.
Hardware and Equipment Setup
Teradek VidiU is powered by internal rechargeable battery and handles WiFi access, encoding, and broadcast to YouTube
HDMI cable connects Ricoh R Dev Kit to Teradek VidiU
USB cable connects Ricoh R Dev Kit to battery that is taped onto tripod with normal electrical tape
I'm using a reusable velcro and neoprene cable tie to hold the wires to the tripod. I believe that the cable tie was originally for fishing poles.
I'm using a normal battery pack for tablets to power the Ricoh R Dev Kit. Although it works, you probably want something that is a bit bigger and capable of 1.5amp output or more.
Here's the full rig in the field

Network Connection
When the Teradek boots, it will automatically search for a network connection.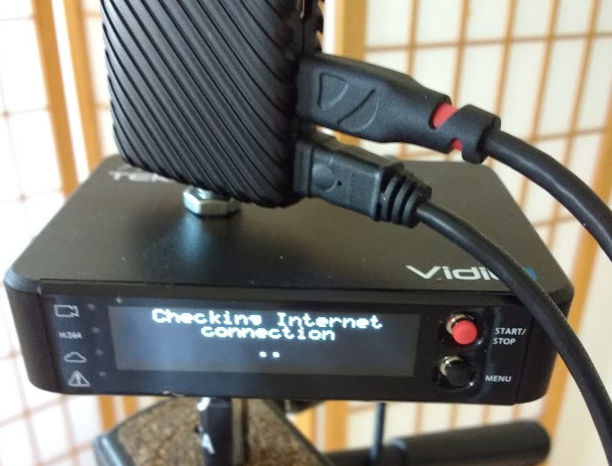 In the Network settings, go to Setup and select scan for available WiFi networks.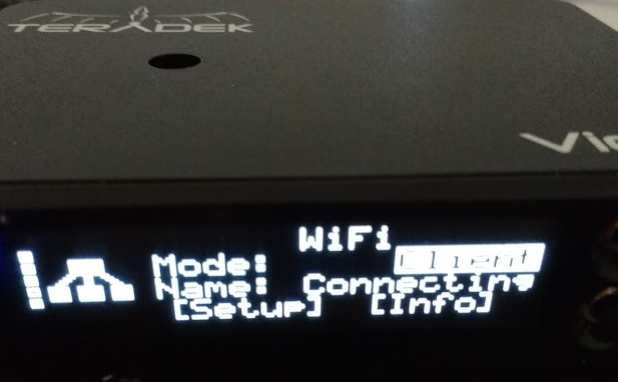 Select your WiFi access point and input password.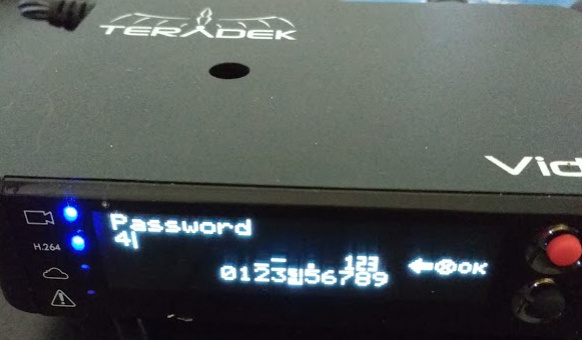 Set up your YouTube live streaming event. Detailed instructions are in this article.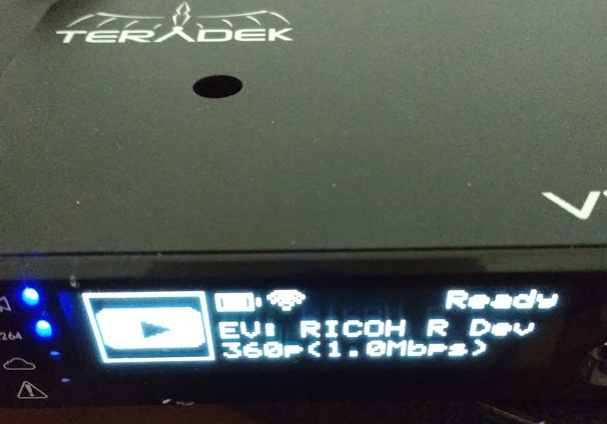 Once the YouTube event is set up, you can either start a preview or start a public event whenever you want, directly from the Teradek VidiU.
For this test, I had an assistant walk around with the tripod and I monitored the stream from a computer. She first went to the front garden.
She then walked to the back garden.
The navigation worked great. I have the stream set to 360p as I have slow Internet bandwidth at my office. If you have better upstream bandwidth, you will get 1080p.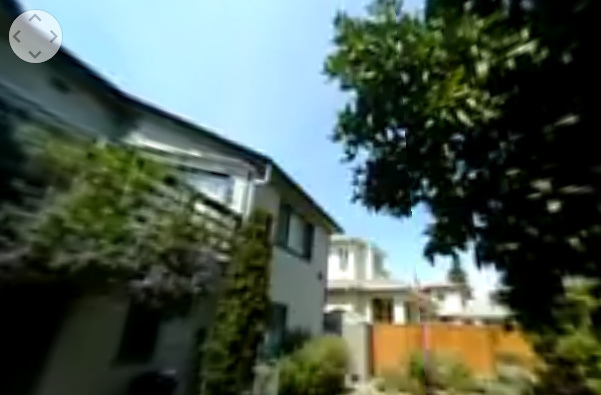 Summary
You can live stream 360 events with the Ricoh R Dev Kit and a small Teradek encoder. You'll need to use a laptop to set up the 360 event on YouTube, but can then control the preview and broadcast directly from the Teradek. Both the Teradek and Ricoh R Dev Kit worked with no problems using rechargeable batteries.
Thinking of the experience for an audience member, moving the camera to different physical locations really enhanced the 360 live stream viewing experience. It was a combination of the videographer showing me new places and the my own control of the 360 video to look at areas that I was interested in.
As I have limited upstream bandwidth, my resolution was limited to 360p, but getting a 6MB/sec upload connection would really help improve the resolution to the max of 1080p.