I'm working in an application using ricoh api v2.1 and i'm programming with xamarin forms (C#, .NET).
I got a problem with theta V, I used listFiles command (https://api.ricoh/docs/theta-web-api-v2.1/commands/camera.list_files) and by default it return a list of still image files sorted by newest.
I noticed that when I used a new theta V device, listFiles return to me the bad picture (not the newest) because date is not the good one.
Here is an image with my capture in ricoh theta device. As you can see, R0010004.JPG is not the last picture but in my case I took this picture at the end. Using listFiles it return to me R00100003.JPG.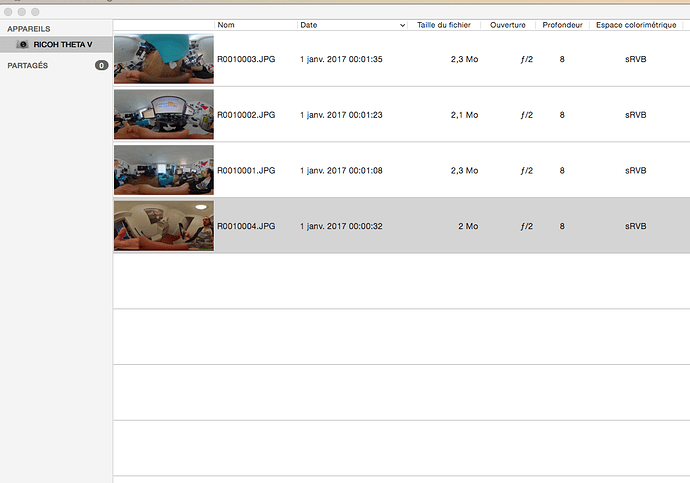 It is an issue with theta configuration or with listFiles ? Is there a way to sort by name ?