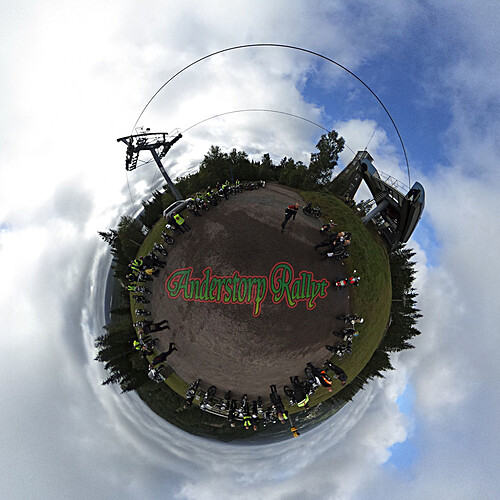 Click here lean back sound on


Try to Click on the Google Map icon
here are the Action Cam Video shot on the day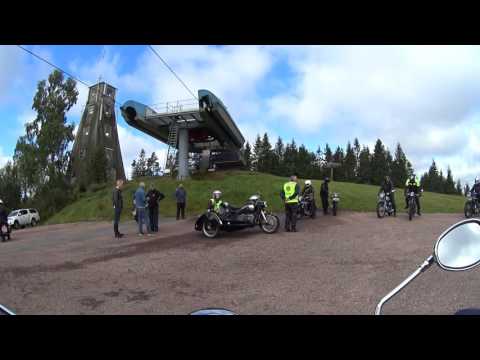 So cool! I would love to see more pictures of your beautiful country when you are out riding your motorcycle. I have never been to Sweden, but have always imagined that it's lovely.
I used to ride a motorcycle years ago when I was younger. My wife is against me riding now. Though, I've thought about buying a Zero electric motorcycle, which is a local company fairly close to my house. It will never happen as my wife is more powerful than me.

In the meantime, would love to see your roadtrips in 360 media.
This is fantastic! I think the row of thumbnails across the top is a very easy way to navigate from photosphere to photosphere.
I agree. I think he's using Pano2VR on a normal web site. Stuff like that will give theta360.biz some competition.
Yes it is Nice and the Nodes changes automatically here are another

Panorama from Sweden
the Photographer holds the magic wand tool in hes hand and sometime he is invisible by the magic of PhotoShop

We have a Sony Action Cam Rally documentation in 1920x1080 50p but it is not yet edited
i made one for fun on my Trike awful bad Quality
forgot my money and driving license so i had to rewind the Video

Beautiful! I wonder if there are trout in that river?
BTW, I reached out to the people from Garden Gnome Software to see if they wanted to promote their software at the RICOH booth to developers. I never got a response. We're not doing a hackathon right now, but we are doing meetups in San Francisco. If there's anyone from Garden Gnome that wants to present at a meetup in SF, let me know. The guys from HoloBuilder moved to SF, so we have them scheduled to speak next month.
Sure there are trout in the river
Have you ever tried a stabilizer like this?
https://www.owldolly.com/products/beholder-ds1-camera-stabilizer?variant=14551066180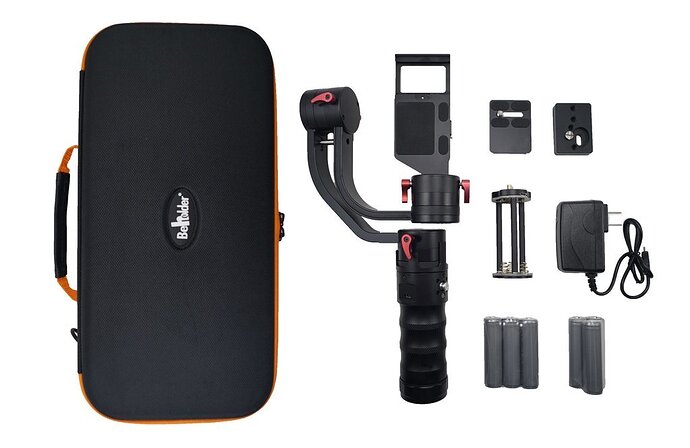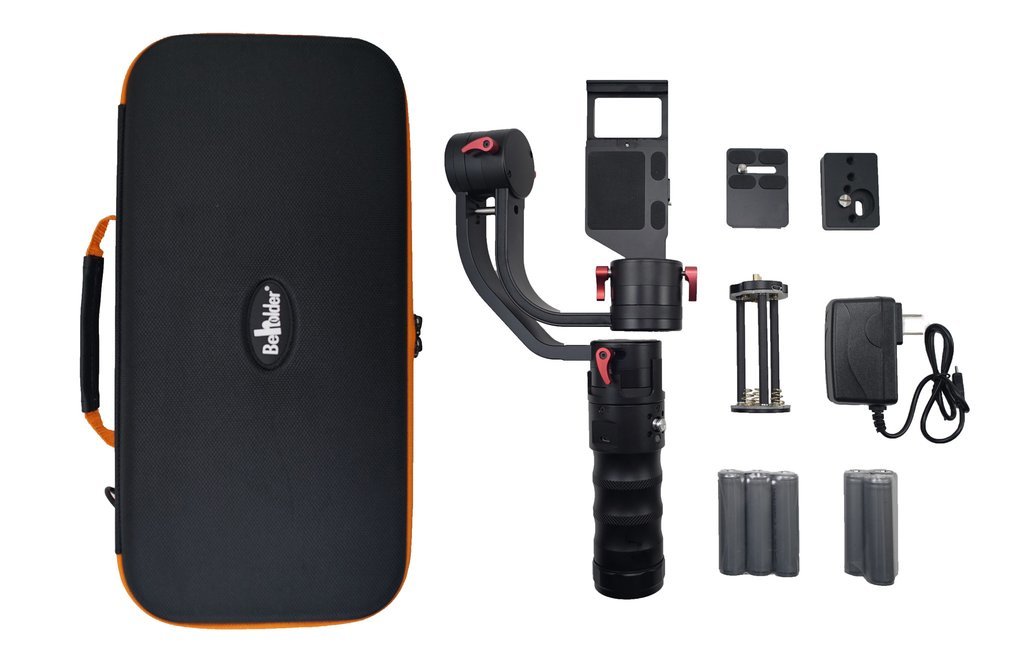 The manufacturer offered to loan me one for testing, but I declined as I didn't want to take receipt of a $700 product. He said he tested with the THETA, but I asked him to send me a video before I promoted it.
I took my family fly fishing last month, but didn't take any 360 pictures. I need to get better at linking spheres to tell a story like you do. You have really cool pictures and good technique.

I will try on my next trip. This fish was released immediately after the picture was taken.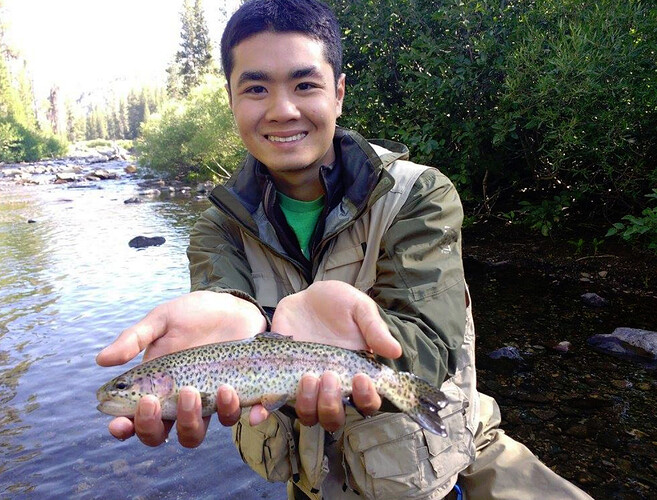 You can even use a Gimbal For The THETA S it will make the video steady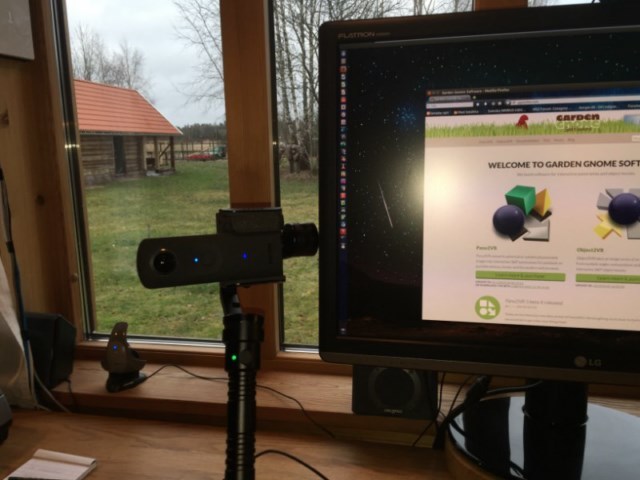 If you click the iPhone image it will go full size
Video link
it is a bit dark here in wintertime


the green led are gimpal on
the Theta camera will level it self horizontal and even upside down
the gimbal are actually build for smartphones
but it will balance a THETA S nicely and even a Sony Action-cam
What brand is the gimbal? I'd like to pass on the information of what accessories work to other people with a THETA. Do you recommend that gimbal?
BTW, the video link to dropbox doesn't work.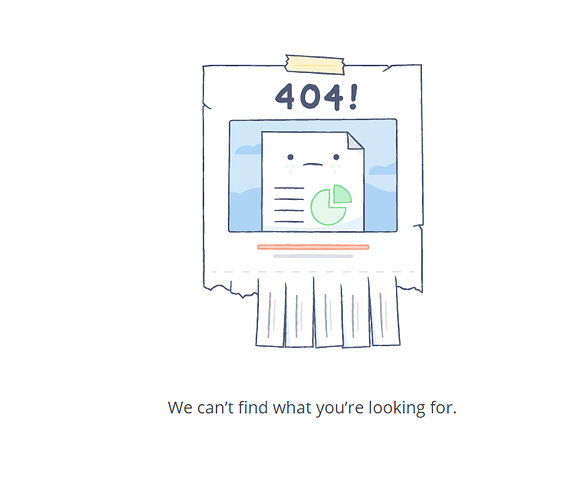 Sorry missing link i noticed it to , shall find the Video is on my phone
it is a SwiftCam M3L but it is not in production anymore
i have another for my Sony Action cam from http://feiyu-tech.com/