Unity-WebVR-Assets
WebVR template and assets for creating WebVR-enabled Unity projects.
How to Use
Copy WebGL template
Windows users: Overwrite C:\Program Files\Unity\Editor\Data\PlaybackEngines\webglsupport\BuildTools\WebGLTemplates with WebGLTemplates from this repository.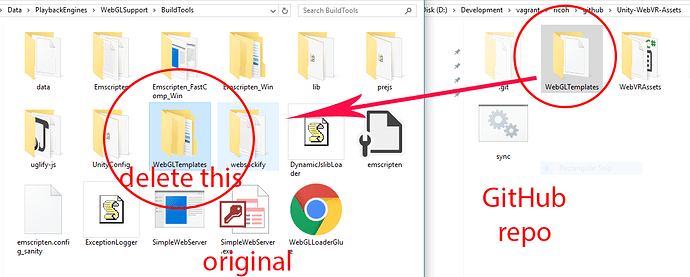 Set build platform to WebGL
From File > Build Settings, select WebGL as the platform.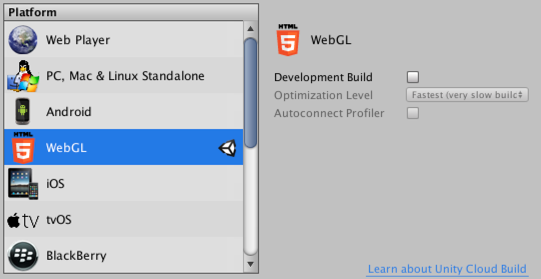 Set WebGL template
Open Edit > Project Settings > Player to access the Player settings.
Under Resolution and Presentation, select WebVR as your WebGL template.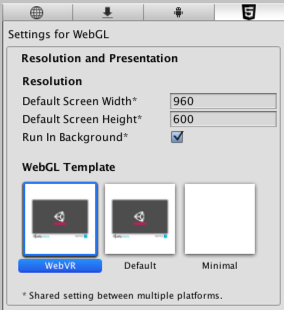 Set up WebVR camera
Copy WebVRCameraSet.prefab from the WebVRAssets/prefabs folder into your Assets.
Replace your default Main Camera with the WebVRCameraSet prefab.
Copy WebVRAssets/Scripts/StereoCamera.cs into your Assets, and ensure that it is attached to the parent node of the prefab.

Build and run
Once your project finishes building, open the generated index.html in a WebVR-enabled browser.
Local Development Notes
To copy the files over to your project:
UNITY_WEBVR_PROJECT=$HOME'/my-project/' sync.sh