Giveaway is CLOSED - Thank you for your interest
Congratulations to Gary H. and Ronan K., our two winners!
---
Giving Away 2 Free Copies!
To enter, please provide your information here. LINK DELETED
Join the theta360.guide community by October 18 for a chance to win one of two (2) free copies of CyberLink PowerDirector 17 Ultra, the number one choice for video editors. This newest version boasts features that make 360° video editing much easier, including MultiCam Designer & Collage Designer Interoperability, Updated Video Collage Designer, Improved Title Designer, and quite a bit more. No purchase necessary. Existing members of theta360.guide can also enter to win.
theta360.guide Review of 360 to 2D Video Conversion
theta360.guide has reviewed in detail the abilities to convert THETA V 360° video into 2D video. Included in the review is this video using skateboards to illustrate how to create camera panning effects for rapidly moving objects.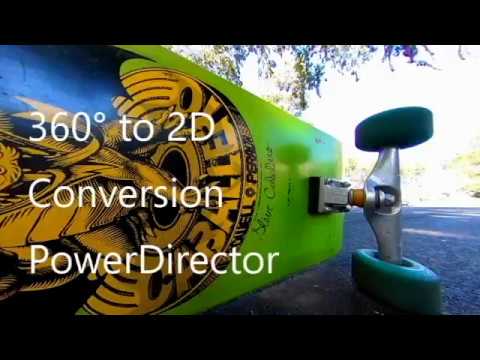 Rules
Full rules are here
Summary of rules
No purchase necessary
Entries must be submitted between September 27, 2018, and October 18, 2018, 11:59pm PT
To enter, person must sign up for the community and provide: name, email, company or organization. Organization can be independent consultant, name of school, or unnamed stealth startup.
To receive the prize, person must reply to notification of winner by October 22, 11:59pm "reply deadline." Reply must include postal address. Oppkey will send out three emails to the email address included on the signup form. If the winner does not reply by reply deadline, another winner will be selected with 7 days to reply.
Winners are selected randomly by luck of the draw
To enter, please provide your information here. LINK DELETED