Saw this article in Japanese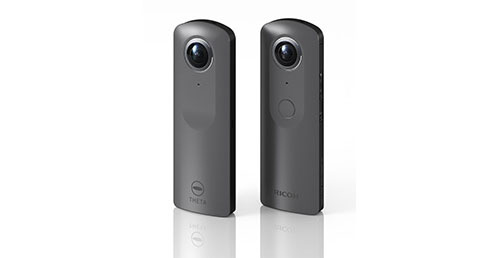 Machine translation
Ricoh Imaging Registers 'RICOH THETA V' for Certification Body
Ricoh Imaging has registered the new model "RICOH THETA V" of the THETA series in Indonesia's certification body Postel.
· Postel (found via nokishita-camera)
 Registered contents of Postel
 - Equipment: Digital camera
 - Model name: RICHO THETA V
 - Country of origin: China
 - Registration date: July 28, 2017

It is a new type of THETA that was developed and announced at NAB SHOW 2017 this April, but since it was registered as a certification body, it seems likely to be officially announced soon. The product name has not been decided yet, but it seems to be "THETA V".
In addition, the image of the new THETA was released at the time of development announcement.