Have a RICOH THETA V? If you've registered with the Partner Program (putting your THETA in developer mode) and have sent in your serial number (allowing you to develop and upload plug-ins), we've got some super useful resources for you!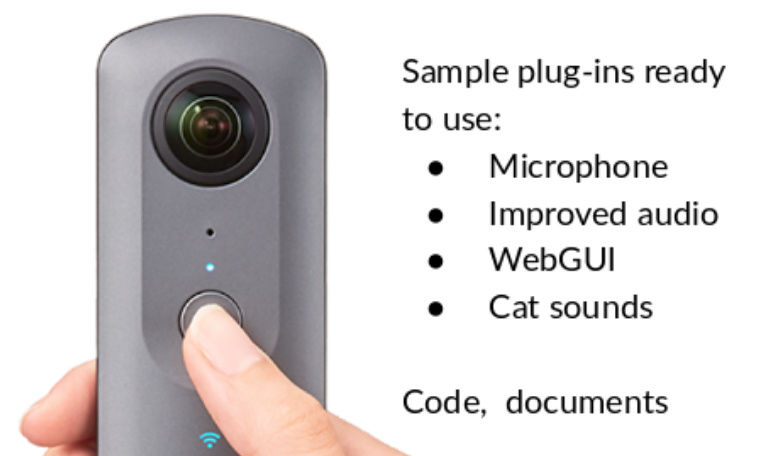 theta360.guide has pulled together a Top 10 THETA Developer Tips, gathering feedback from developers, saving you time. We also have some choice apks that you can load immediately and try out with documentation and source code.
Work with speaker volume, record audio files, build a Web GUI for your THETA and lots more!
Input your contact info here and you'll get an email with all the download links