It's easy to take your pictures and videos and view them in VR goggles that use your phone.
Basic idea: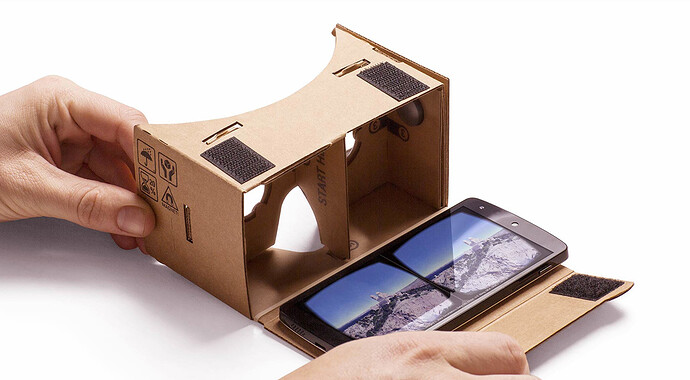 In the RICOH THETA app (showing iOS here), open a picture, look for the display icon at the bottom: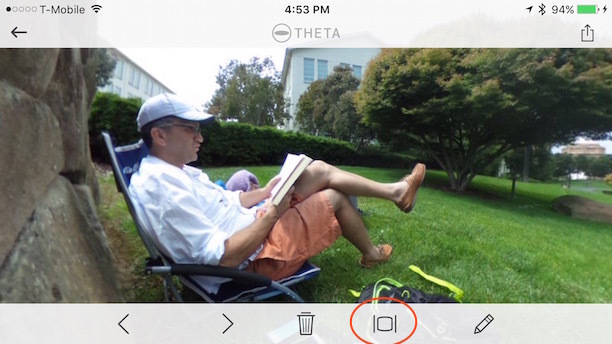 And pick which option you want: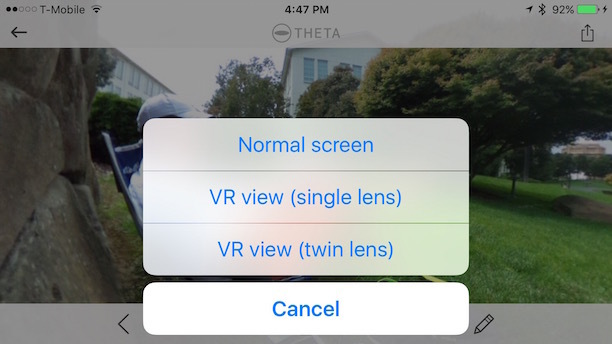 Then you'll need to slide your phone into Google Cardboard, and you should be good to go. Reverse these steps to get back to viewing normally in the THETA app.
Very similar in Android: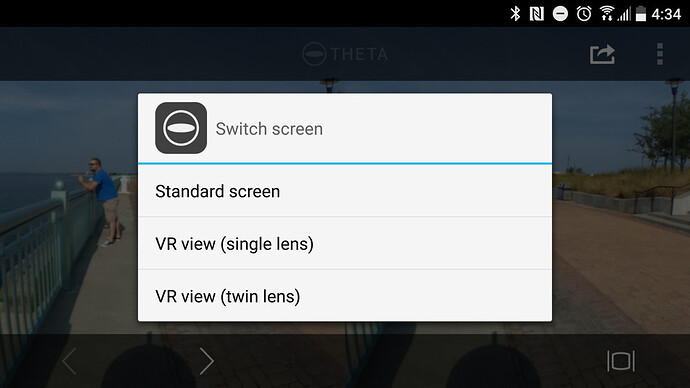 Done!