I'm in the process of testing different USB ports to see how well they work for charging the RICOH THETA camera. I'm using the Keweisi KWS-V29 USB Voltage Tester, which I bought for $7 on Amazon with free shipping. This device is useful for conditions when your camera won't charge and you're trying different combinations of USB cables and ports, but you don't know if the problem is with your cable, the camera, or the USB charger.
Test Cases
USB charging port built-into my desk from Costco
ASUS Chromebook Flip USB 2.0
Acer Predator 300 laptop USB 3.0 and USB 2.0
Portable battery
Summary
Fasting charging is from a portable battery.
Test Condition and Equipment
Camera Battery State
Camera battery is at 77%. Side LED is Yellow.

Test Results
Higher amperage is better.
Plugged Into Charging Port of Desk
Slow. 0.20 Amps
Plugged Into Chromebook
This Chromebook only has USB 2.0. It is old. Test done when computer was not plugged into the AC.
Very Slow: 0.11 Amps
With THETA Images Mounted on Chromebook
Charging from Portable Battery
Moderately fast, but still slow. 0.61 Amps.
Charging While in Live Streaming Mode
Internal camera battery is draining while camera is streaming. 0.26 Amps charge to camera not able to compensate for power used by camera to stream the video.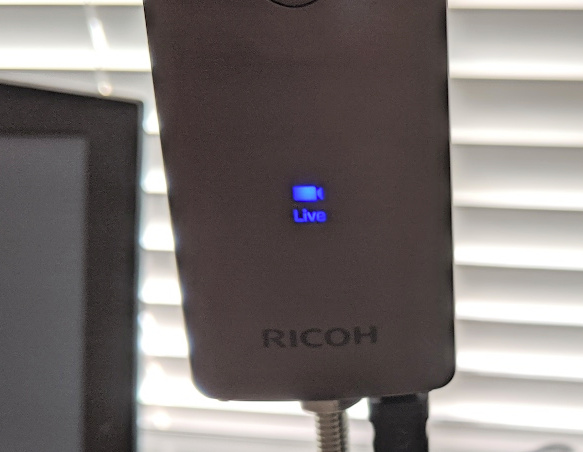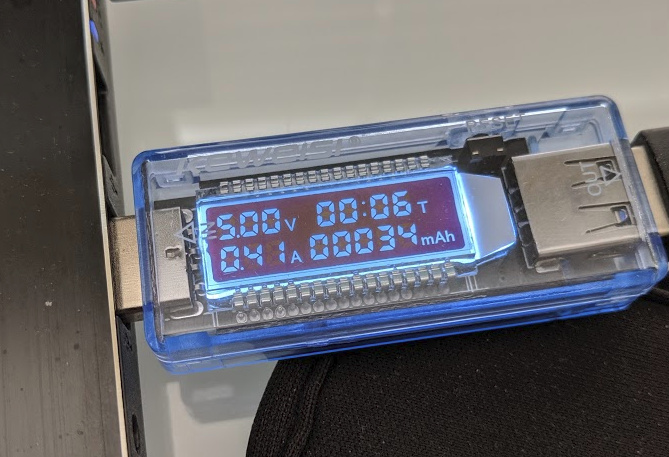 This test done with the USB 3.0 port of Acer Predator 300. THETA V is live streaming 4K video.
Overview Of Battery Status Lights
Light is on the power button on the side of the camera.
80% or more Blue
50 to 80% Yellow
30 to 50% Lights red
Under 30% Flashes red
Baseline Comparison of Charging Speeds of Other Android Devices
Pixel 2 charges at a rate of 1.28 Amps when charged into the same port that was charging the THETA at 0.41 Amps.