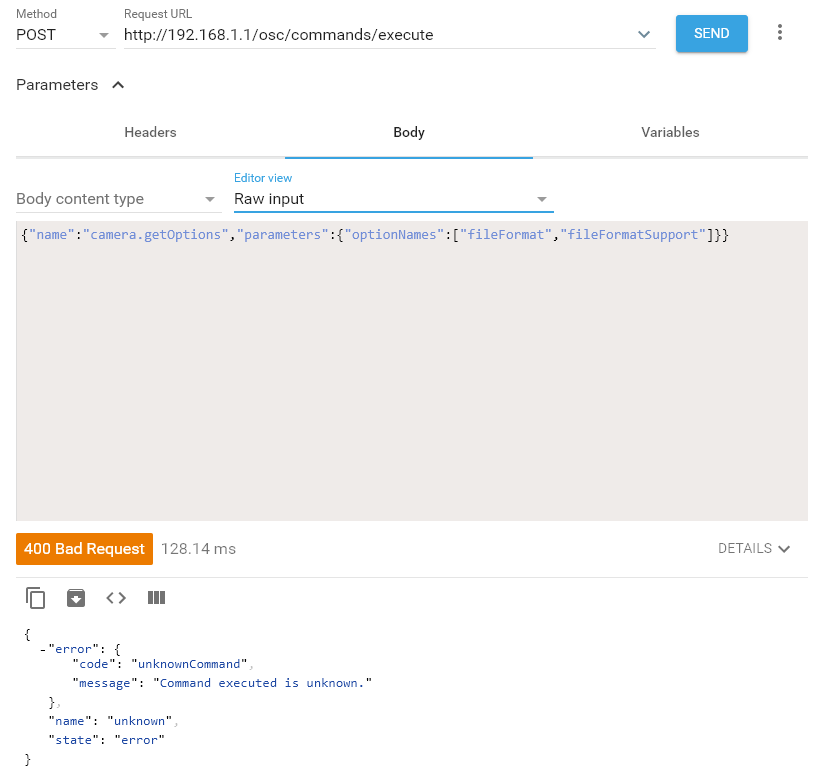 Hi,
I have a big issue on using OSC web API on my newly bought thetaZ1 camera.
I attached an image to this post to show the issue.
Basically, I just can't control the camera via /osc/commands/execute, no matter what commands I send, I just receive 400 bad request error. (Note that /osc/state and /osc/info works properly and can return camera information message).
I have an old theta S, and it just works properly. So I thought that I'm using the API correctly. (Or maybe I'm wrong?)
I'm really confused now and I don't know how to solve this issue.
Can anyone help me? Thanks a lot.