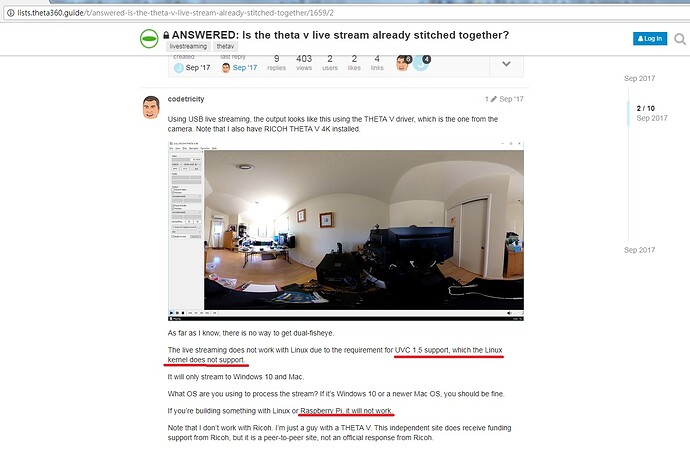 I dont have Theta V on hand at this moment. I am success live streaming from pi 3 using Theta S.
Are you tried use Theta V with pi 3?
You said kernel not support uvc1.5, Is it possible connect theta V to pi keep uvc1.0 for live streaming low resolution? I want to know change camera in future and without change pi 3 and software.