1.4MB THETA X file versus 4.2MB SC2 file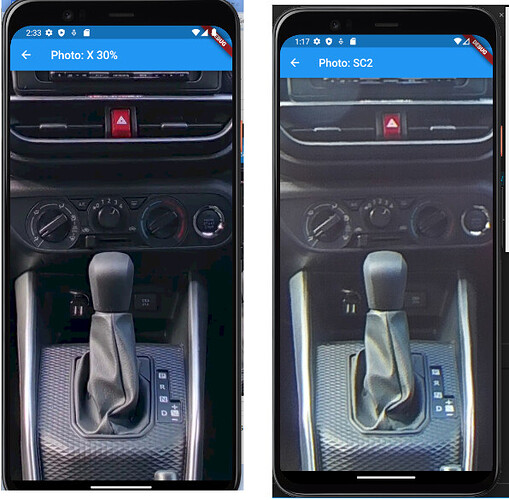 Compressed 11.2MB THETA X 11K resolution image to 1.4MB webp format and found it superior to 4.2MB 5.4K resolution SC2 image in JPG for auto interiors.
Register for much more details and original images theta-client | Developer information for RICOH THETA
RICOH THETA X 11K image, auto-HDR
| lossy compression | file size |
| --- | --- |
| original JPEG | 11.2 MB |
| 50% quality, webp format | 2.0 MB |
| 30% quality, webp format | 1.4 MB |
File on the left is 1.4MB in size and optimized for web. File on the right is 5.4MB SC2 image in JPG format straight from camera.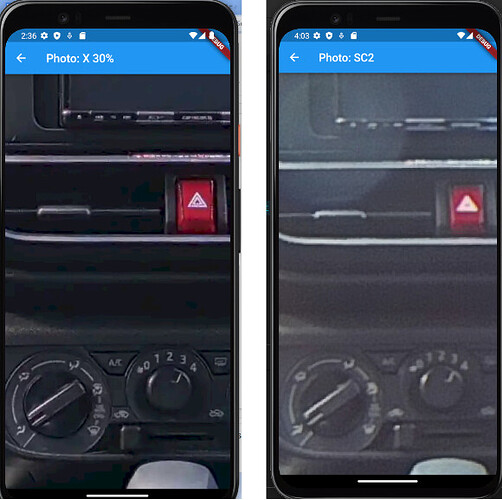 test setup
theta-client open source SDK
Google Pixel 4 Android Virtual Device
THETA X, 11K auto-HDR, converted to webp format at 30% quality setting, with a 1.4MB file size
THETA SC2, 5.4K auto-HDR, 4.2MB file size direct from camera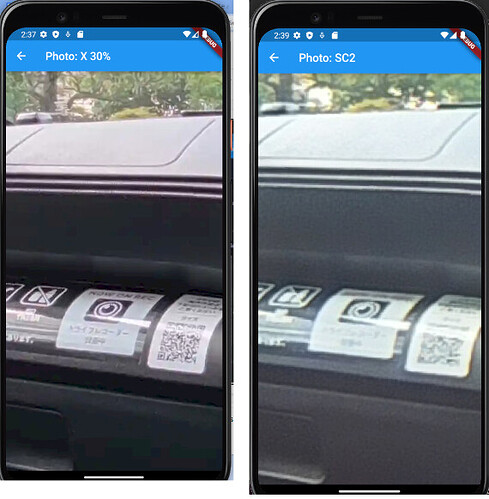 next steps
Register for much more details and original images theta-client | Developer information for RICOH THETA