There's an extensive discussion of the Postman Digest Auth here:
An interesting point is that the Realm and Nonce for Digest Auth needs to be filled in. Right now, I don't know what this means: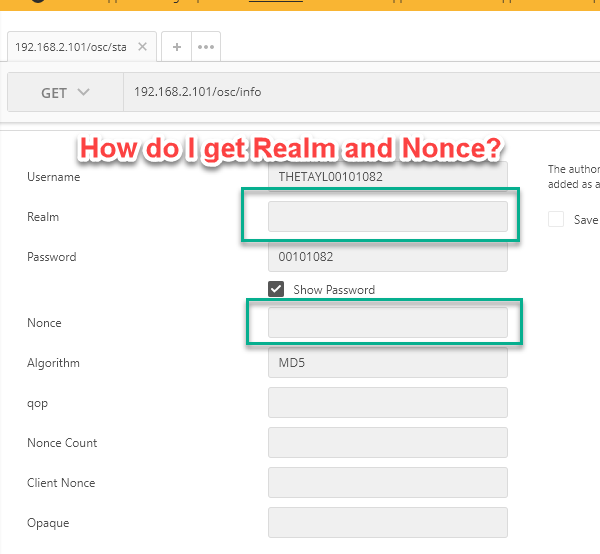 ---
I person I know created a Qt test framework and has it working. I don't have the code to his Qt test framework, so I'm trying to use Postman for my own test.

I'm not sure what the pollingDelay is:

I believe the Digest realm is "RICOH THETA V"
and the nonce is generated on a per session basis.
I'm now getting this in my headers.