Clone this repository or download it as zipped file.
Here's a live web site. The video file is from the THETA S.
http://theta360.guide/googlevr/video-sample.html
Are you using the THETA V? I haven't tested this with 4K video.
If you select download zip, you'll get the entire project including the GoogleVR libraries and the sample video.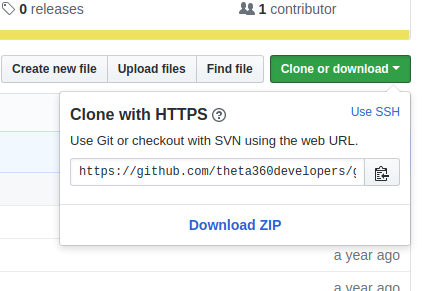 Are you running the development from a web server?
It may not work from a local file system. Try and run a web server locally like httpster or FENIX. Both are free.