Definitely JPEGs and especially stitched JPEGs are adding a lot of troubles.
But i think it possible reach same results with Theta X as Z1.
I love Logoscope work and his knowledge in colors. But sensor spectral response is not a panacea and not always work as planned. (Plus required too expensive software like Nuke to use them)
BTW, as i see there is no perfect match in renders vs photo: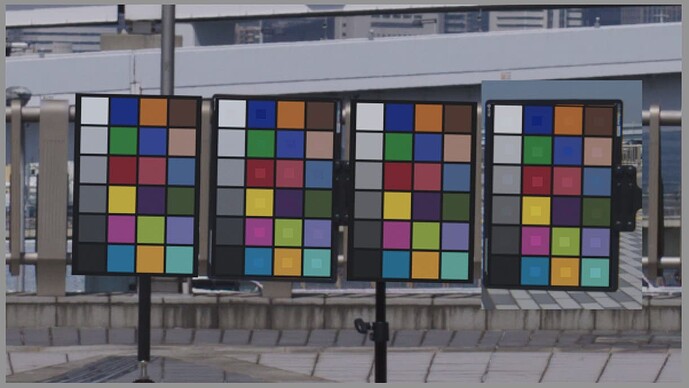 And can you add user defined EV distance? 3EV not recommended to APS-C and FF sensors but on 1inch they are definitely add too many noise. So only way to use Z1 captures is probably use two burst shots with 1EV or 1.3EV steps with Max to 6~15sec shutter speed.