The THETA X requires Power Delivery for continuous live streaming and operation without a battery. I see that the Jetson AGX Orin Carrier Board has USB-PD support. However, I have not tried it with the THETA X yet. Has anyone tried the Jetson Orin with the THETA X?
Jetson AGX Orin - may be possible?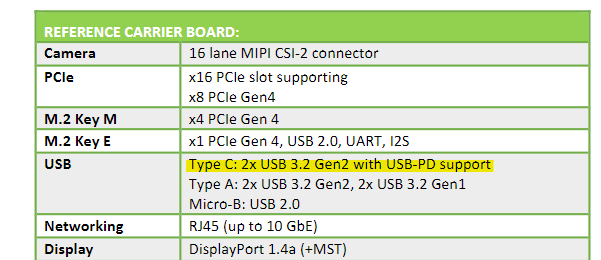 Maybe the support is only on the carrier board?
Jetson Orin Nano - does not seem possible
This article indicates that the Jetson Orin Nano does not handle Power Delivery.