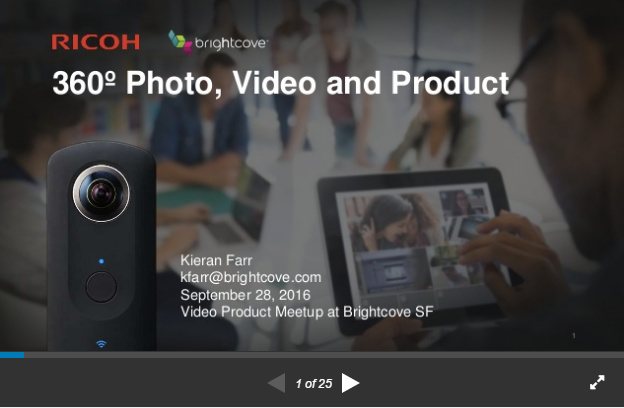 Kieran Farr, Senior Director of Business Development at Brightcove, presents his expert insights into where businesses are making money with 360 degree photos and video today and in the future. He explains the differences between Virtual Reality (VR), Augmented Reality (AR) and 360 Video and Photos.
Today, 360 photos and videos is the best way to build a VR or AR business. The files fit into existing production workflows.
---
Completely packed room.