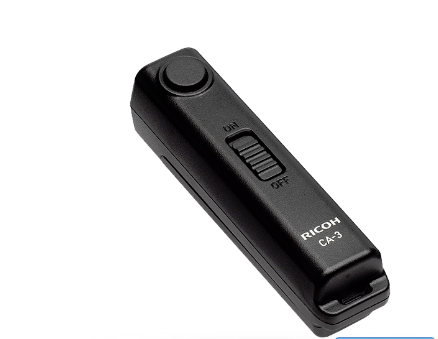 The RICOH THETA S now supports the CA-3 Cable Adapter, which is available on the RICOH site for $39.95. This is a wired shutter release accessory. The adapter connects to the THETA S with a bundled USB cable.
You'll need to upgrade to firmware 01.62. Information on checking your battery level with the API and upgrading the firmware is here. The official RICOH mobile app can also show you battery status. So, there's no need to use the API unless you think it's cool.
If you want to hack your own remote, there is a lot of information available on using the RICOH THETA S API over a USB cable.