As many people are using Unity with RICOH THETA cameras, thought I would let people know about this $15 HumbleBundle that has a ton of assets and a Discover Unity Game Development course from Zenva.
The bundle is here:
In addition to a bunch of games and the Zenva course, there's also a lot of assets and tools.
Universal Sound FX with 4,000 sound effects
A Heroic Fantasy Creatures Pack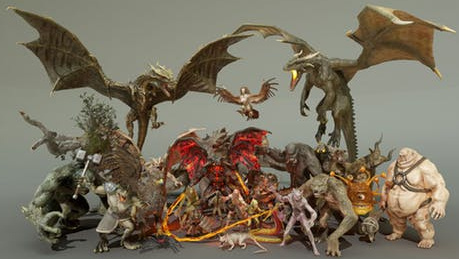 Gameflow visual scripting and automation.
Realistic Effects Pack
Ultimate Game Music Collection
uMMORPG Template
https://assetstore.unity.com/packages/templates/systems/ummorpg-51212
Inventory Pro