Affordable 360° cameras have been available on the market for over 4 years. As a consumer device, they can provide and fun, unique perspective for individuals. But can they be used commercially? And do they provide any tangible advantages for real estate professionals?
We spoke with Jennie Edgerton of MLS-Delivery.com after seeing her detailed video on using the RICOH THETA 360° camera in real estate listings. MLS-Delivery.com is a budget-friendly tour and delivery system provider for Photographers wishing to provide an immersive tour experience for their customers. They offer tours supporting stills, video and 360° equirectangular image viewing in one MLS-compliant link. MLS-Delivery focuses on helping real estate photographers deliver digital marketing media to clients and has active photographers "from California to North Carolina."
MLS-Delivery.com delivered over 1,600 homes last year, and about 35% were captured by RICOH THETA or iGuide.
VIDEO: "Ricoh Theta for Real Estate Photography"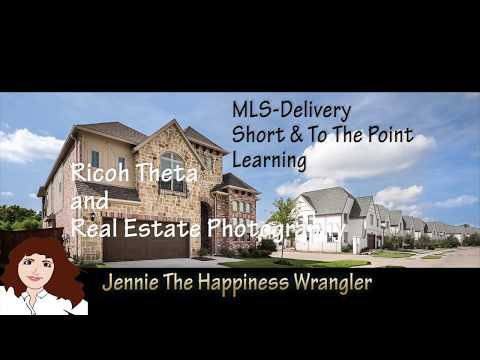 Why should a real estate photography use 360° technology? Does implementing 360° images increase revenue?
As real estate photographers our job to motivate someone to go and look at a property in person. You can document a space in as little as 4 photographs. Bright, detailed, information-rich and wonderful to view. And there is the key - you just look at them - it's an entirely passive experience.
In contrast, 360° images invite engagement and build a stronger impact. We find that most agents want to deliver marketing that offers a richer experience that includes 360° images. But marketing budgets don't allow for a Matterport or the feature-rich iGuide. Matterport is hugely expensive and time-consuming, slow to download and not intuitive to navigate requiring a huge initial investment and training.
The cost of technology is the crucial benefit of the THETA. It's an every-man technology, ubiquitous and easy to use. The THETA's equirectangular image output can be displayed on Facebook and Google+, or hosted on a tour site. Introducing the THETA to your real estate photography means that any home, at any price point is your market.
THETA is $514, $10 to subscribe and store your media and $7 to host the tour. Adding a THETA to your kit will help you capture that market share by offering complete 360° support for every budget.
What's the value proposition for MLS Delivery? Do you save realtors or photographers time in the workflow?
Time management is critical in real estate photography. Time is money to both the agent and photographer.
A detailed and comprehensive tour of a 6,000sqft home takes me about 30 minutes to capture, and back in the office using Photoshop and and a virtual tour service like Pano2VR takes about 2 hours. I deliver this product for $250. If they don't have the budget for a full animated tour I use the MLS-delivery 360° to delivery the tour for $100 on that size of the home. Agents embed this on their media outlets and syndicate on the web.
We often hear from our agents how buyers were so impressed by the media they fell in love with the home before they arrived.
On-site, it's about managing your process and dealing with two active cameras on a shoot. I start each shoot with a bit of what I call merchandising: opening blinds, moving little things around to make a shot, hiding toothbrushes, etc. Next, I shoot the interior with my DSLR and 4 off camera flashes and a strobe. I whip out my "THETA on a stick" and pack up my gear while the phone connects to it via Wi-Fi. I configure and compose my THETA shot using live view on my phone, hide, tap the trigger, then move to the next shot.
What is the time-consuming step in the process? Showing the homeowner the image. The "oohs" and "aahs" take more time than actually taking the photograph. Value added: you just made your agent look like a rockstar.
Can you explain each component of your software? Especially analytics, media delivery, and workflow.
It's totally web-based. With the primary interfaces for Photographer, Agent (Client) and public tour.
Photographers create a property listing, add a new agent or select an existing one, upload media, tag still images to 360 and click publish.
Agents download videos, stills, and 360s, get tour links and share the media on the web.
The public tour is syndicated via MLS when the agent adds the link to the MLS listing. You will see our tours on Realtor.com and Zillow.
It seems like the total equipment investment is small but are there other costs associated with it?
The most significant cost associated with 360° integration is Real Estate tour hosting. Most tour providers charge a premium for 360° tours and service. Furthermore, each of the Multiple Listing Services (MLS) have requirements for the link path and content branding. MLS-Delivery.com MLS-compatible unbranded immersive tours include 360° support!
You can purchase generic 360° players but they don't address special the needs of Real Estate Photographers. I love Pano2VR and use it to create stand-alone HTML animated 360° tours. The learning curve is steep, but it's another value-added service you can add to your mix of offerings.
Do you expect to be using 360° with more property listings in 2018?
Today's 360° isn't your daddy's panorama! Annoying, painfully slow images inching around non-intuitive impossible-to-navigate doll houses that take so long to load! Uber-expensive gear and monthly hosting that consumes your profit. 19 seconds a scan is a long time, a large home can take an entire work day to shoot!
The THETA changes all that.
We expect significant revenue increases around 360° listings this year. And MLS-Delivery.com is implementing 360° video support in March of 2018. 360° is an exceptional opportunity for real estate photographers.
Examples of Real Estate tours using RICOH THETA:
Animated 360° tour
http://mls-images.com/MLS/360/1296-Viento-Oaks-Ln-Fort-Worth-TX-76135/
360° tour slideshow
https://mls-delivery.com/MLS/i/1128-Co-Rd-1270_Alvord_Texas_76225
360° tour hosting provider sample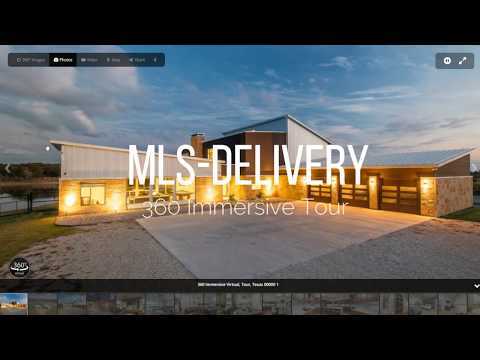 Source Links:
360° tour hosting provider
Photographer Marketing Page
MLS360tours.com
MLS Images