Ricoh just released a sample 4K video from the new THETA. Please view it with Google Chrome. People have reported problems with Internet Explorer and Firefox. Video was taken with a pre-production next generation THETA. The sound was recorded in mono rather that spatial 360 audio. Depending on the performance of the viewer, distortion may occur. Original video on theta360.com is here. Editing was done with Adobe Premier Pro CC.
Additional information on the new THETA is here.
I'm examining the stitch line on the new THETA and the stitching quality looks excellent with no noticeable blind spots. See this screen capture below.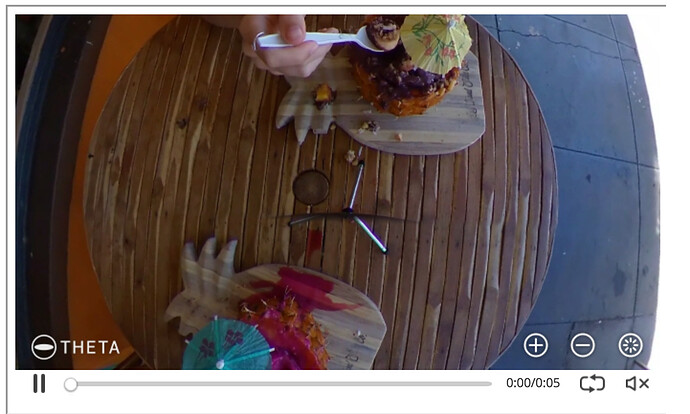 That food looks delicious.