Noticed this after updating my THETA X firmware from 2.21.0 to 2.30.0. It might have been there earlier.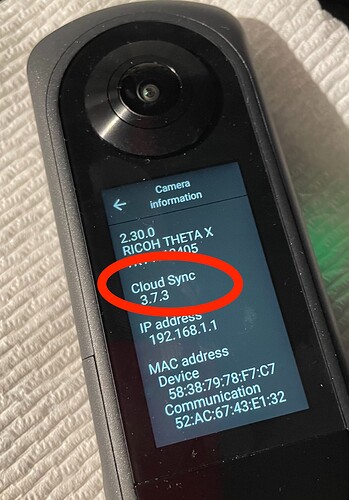 I found information on RICOH360 Cloud here.
It's says:
RICOH360 Cloud is a function that automatically uploads the in-camera images of the RICOH THETA unit to a dedicated cloud storage.

This currently supports THETA X, Z1.

Dedicated storage for the RICOH THETA becomes available with a paid subscription when you register for RICOH360 Cloud.
If you're using this, I'd be interested how you set it up and what you're using it for. I intend to test it soon myself, but I'm looking for any context from anyone who already has experience.