Full 75 minute presentation from SXSW RICOH Booth now available on YouTube for your viewing pleasure!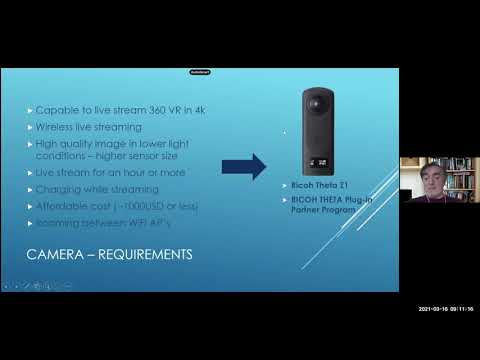 Laszlo Varga, founder and CEO of Flow Tours, presents a high-performance plug-in for live 360 events. The system has an unique interface that allows the administrator to add more detailed images and text to the 4K video stream from the Z1. Includes ability to sell tickets to "live entertainment" events, perfect for current health restrictions on public events. Uses cloud-based GPU processing for transcoding video for optimized mobile experiences. Supports VR view in a browser.
Company Site: Front page | FlowTours
---
Additional Details of the Video Stream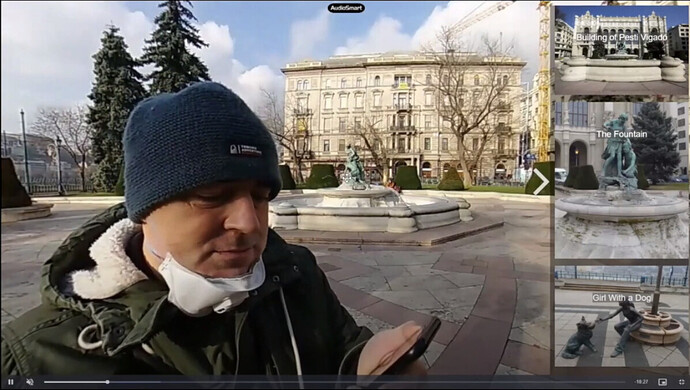 Move Overlay Images

Content Management System for Video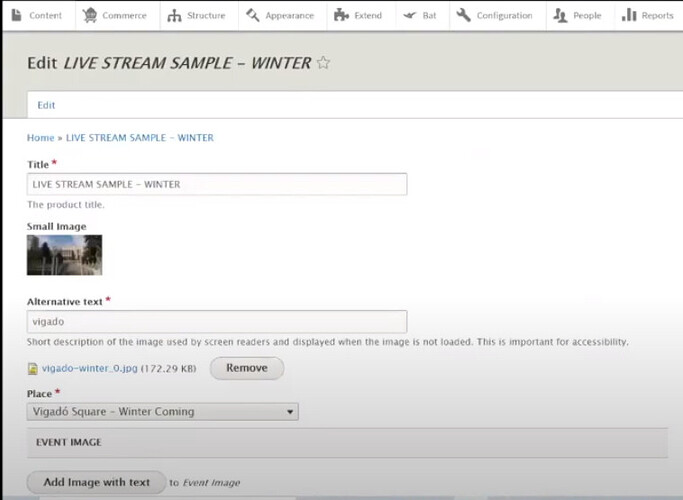 Booking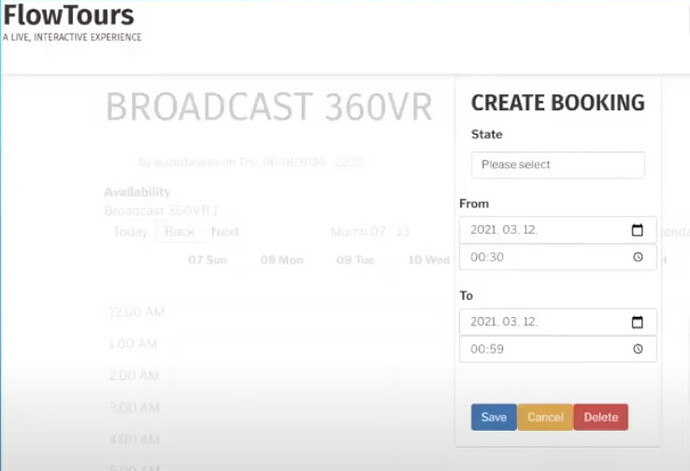 Real-Time video stitching.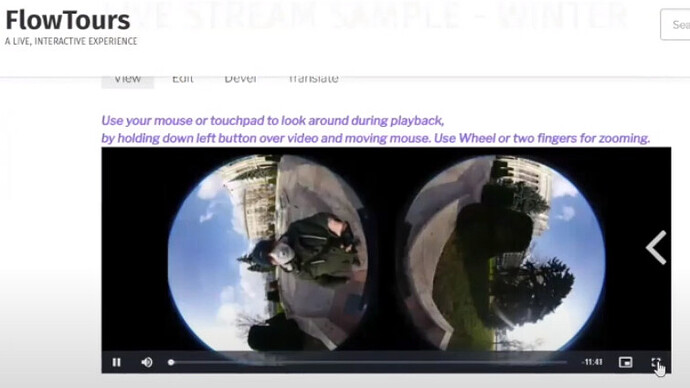 VR View