Starting off with 7 images that I stitched together from dual-fisheye images. This will also work with the bracket images direct from the THETA.
Example images have a watermark as I am using a demo version of the software for testing.
File → Automate → Merge to HDR Pro…
Use: Folder
Click Browse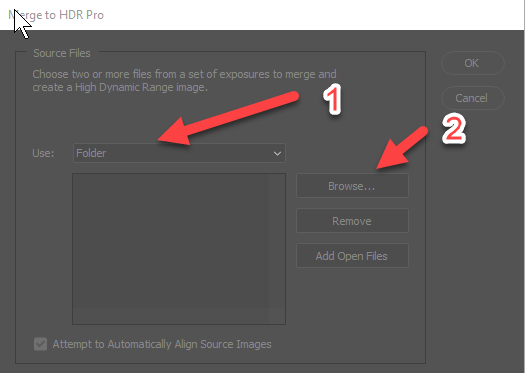 Import all 7 images by selecting the folder. Press OK.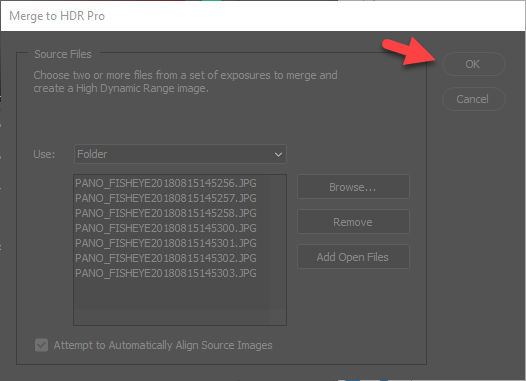 HDR Pro will display all 7 images with EV settings
Select 32 Bit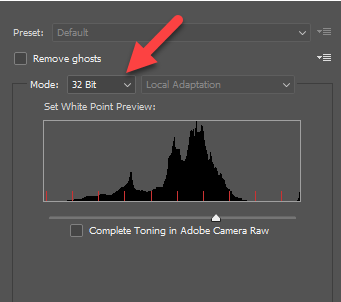 To save as EXR or Radiance, go to File → Save As