could somebody give me firmware binary file for theta s? latest version. thank you
Normally you just access it through the RICOH THETA desktop app by choosing "Check for Latest Version."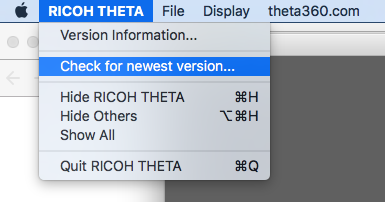 I do have a Theta S. I accidentally deleted the firmware in Mass Storage mode.
I can't get it to mass storage mode by Press Wireless and Shutter. While continuing to hold these buttons, plug THETA into computer with USB cable. Camera will be powered off. Tried changing ports and holding the power buton longer than 8 seconds and etc.
If I could get it to Mass Storage mode how to install the latest firmware. The Theta App does not recognize the device.
Thanks for the help.