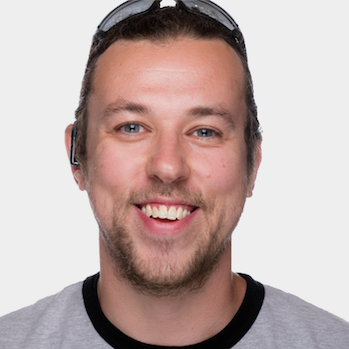 We recently interviewed Lex Dreitser, CEO / Creative Director / Unity Developer at vrvu.com, to find out more about the New York City VR University Meetup and its 1400+ members ("badasses"). NYCVRU often records their meetups using RICOH THETAs. We've interacted with Lex a couple of times this year, he's a fantastic resource in the VR field, technically and creatively, and is always energetic and helpful. (Seriously, not sure if he ever sleeps.) If you're in the New York area, this is a meetup that is definitely worth looking into.
1. What is the New York City VR University meetup all about?
We're a volunteer based Unity VR / AR / 360 education meetup. We're dedicated to educating and engaging the community. We specifically focus on the Unity® (free) platform, and best practices for Google Cardboard, Oculus Rift, and other VR hardware. We host topics on developing, publishing, marketing and monetizing Unity VR Apps. Our meetups happen often, every week or more, and cover topics like Pokemon Go, Emerging VR/AR Platforms (Google Daydream & Epson Moverio), Unity Certification Tutoring / Test Prep, even a 360 Video MasterClass in Unity w/ Ricoh Theta focused on the recent contest.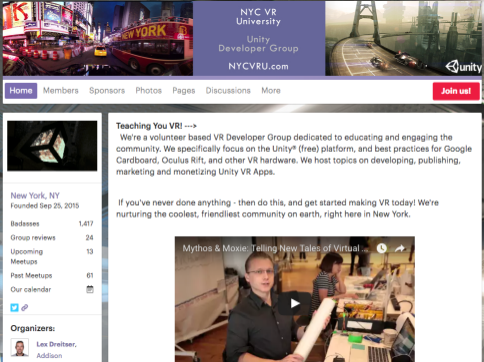 2. How did you get into VR?
I tried it and it was love at first sight.
3. How useful is it recording the meetups with RICOH THETA? Any technical issues like overheating?
It has been great because we don't need a designated camera man. That's a real advantage. But there are several drawbacks, too. Audio is lacking, and video is limited to 25 minutes. Therefore, there is never enough battery or memory space for even our three hour events.

4. Why did you pick Unity for VR development?
90% of VR is made in Unity, so that's an easy decision. We're certified Unity developers here, so we take Unity development very seriously.
5. What's your favorite Unity VR project? Please provide URL
There are so many, it's pretty hard to narrow it down. This one, Hot Dogs, Horseshoes & Hand Grenades, is a pre-release game that has really caught my attention. "If you like cooking, lawn games, and ordnance, this is the VR sandbox game for you."
The current state of the Early Access version of Hot Dogs, Horseshoes & Hand Grenades consists of 10 environments, broken down into 3 categories: Shooting Ranges, Mini-games, and Gameplay Prototypes. It's really great to see a VR game evolve in front of your eyes.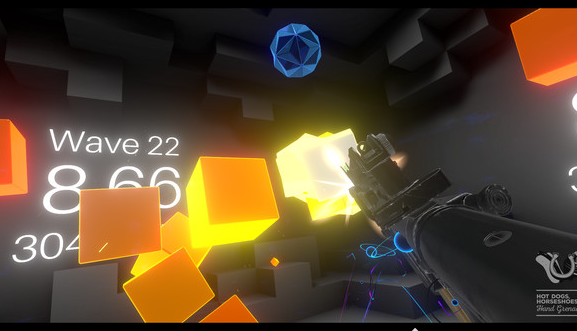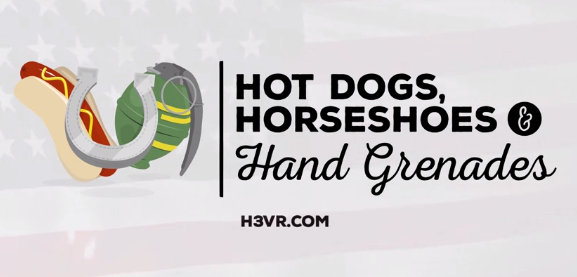 http://store.steampowered.com/app/450540/
6. How soon until everyone has VR goggles?
10 years.