Updated: 2018 October 22
I've been trying to help people resolve connection problems to see what the source of their problem is. The problems fall into 3 categories.
Number 1 Problem is Old Firmware
This video will help you upgrade the firmware.
Number 2 Problem is Need to Power Cycle
Make sure you press and hold the power button for longer than 8 seconds. This will turn off the THETA V and reset the THETA SC and THETA S.
See this post on Facebook from someone with a THETA SC.

Number 3 Problem is Need to Disable Battery Optimization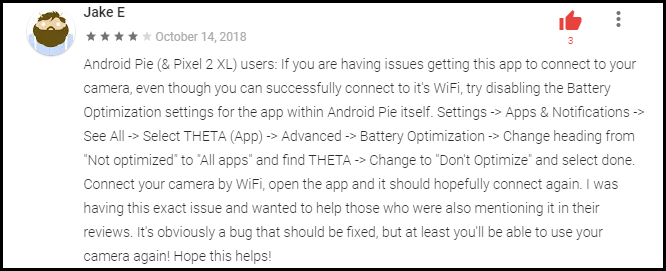 ---

---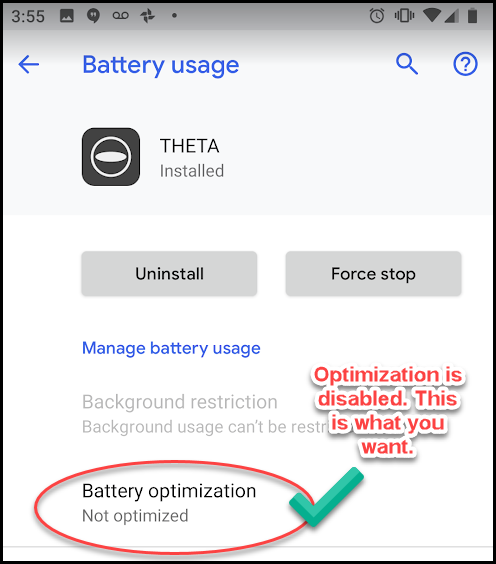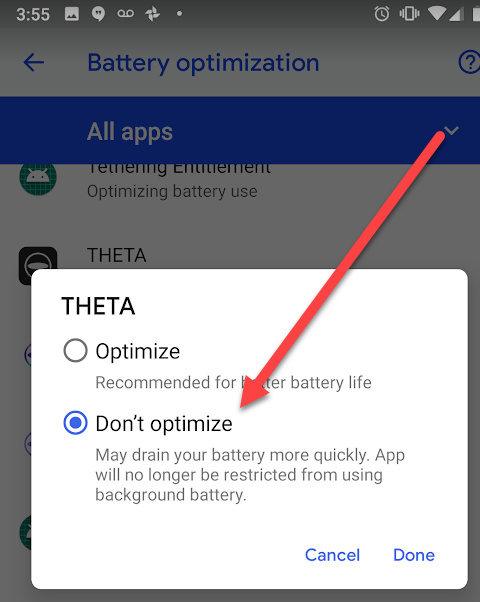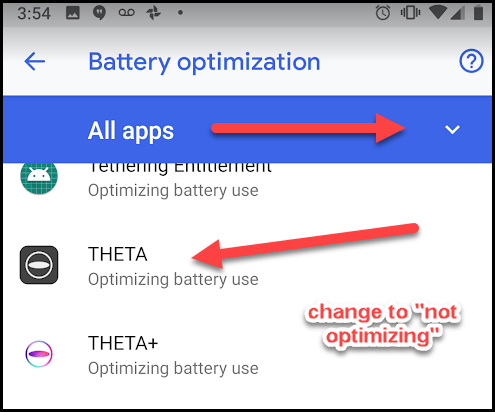 THETA V
THETA S and SC
https://topics.theta360.com/en/faq/c_06_s/105/
---
Weird, Unexplained Problems
I recently encountered a problem with using camera features through Wi-Fi. This prevented both the RICOH official mobile app as well as my custom applications from working. I resolved the problem by uninstalling all the plug-ins on my camera and turning off bluetooth. The problem is resolved, but I haven't been able to identify the original source of the problem.
Symptoms
mobile phone connects to camera in AP mode. mobile app does not work
phone connects to camera in Client Mode. Mobile app does not work
desktop computer connects to camera in AP mode. Only GET commands work. POST commands do not work. osc/info/ works. osc/state does not work
Troubleshooting
used different mobile phones with different operating systems
verified firmware and all apps were up to date
used different Wi-Fi routers to test client mode
used different computers to connect to camera and test API commands directly
used different camera (everything worked)
Solution
deleted all plug-ins using THETA desktop application
turned off bluetooth using Vysor
rebooted camera by pressing power button for longer than 8 seconds
Confirming Everything Works
official mobile app works on Android 9
custom applications work on desktop
applications work with Bluetooth enabled (did not test with it connected)
Best Guess as to Source of Problem
Although I don't know the source of the problem, I suspect that a custom plug-in was locking some resource related to the network.