Several people have asked about exposureCompensation. I'm started to run tests to see if there is anything odd I could notice. Right now, everything looks fine.
Set Option for exposureCompensation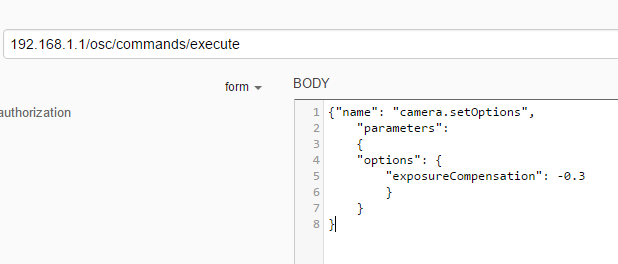 Get Option for exposureCompensation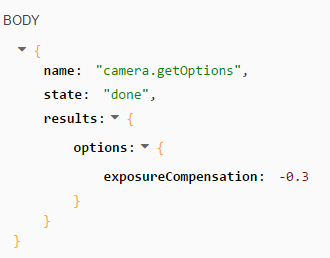 Test After Camera Turned Off
Interestingly enough, when I power cycle the camera, the option is set back to 0.0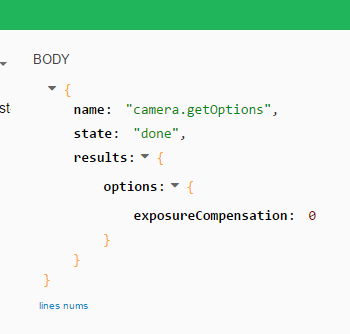 Is this the expected behavior or do people expect the exposureCompensation value to be saved between sessions. I can understand either way. You might want the exposureCompensation reset after every session… Though, it does seem like the other option values are saved between sessions.