Information translated from the original Japanese by the Unofficial Guide. Original article posted in 360 Worlds on August 26, 2017. 360 Worlds tagline is "Covering topics on 360 panaromas focused around the RICOH THETA."
---
Take a look at this video: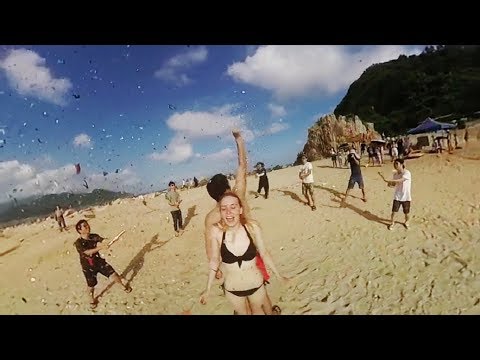 It's a video produced using the new Insta360 that's being announced on Aug 28. The video is available publicly on YouTube, but people who've seen it are surprised at this seemingly new technology.
Hang on just a minute!
Actually, it can be produced pretty easily using a RICOH THETA S. Here we've made a video without much difficulty: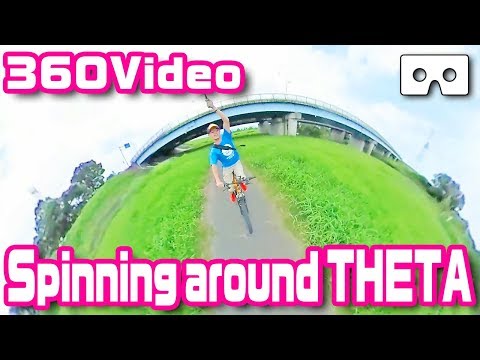 Attach a grip to the bottom of a selfie stick, and then all you need to do is record as you're twirling the THETA around and around. (When filming, we are extending only one section of the selfie stick.)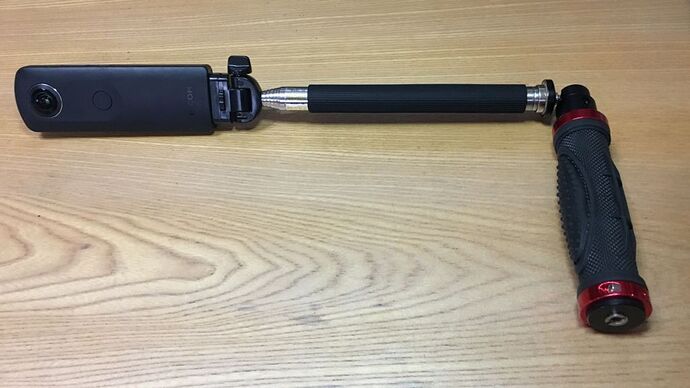 Then take that video, and in After Effects, apply the half speed slow motion (15 fps), do color tone correction, and with the Skybox plugin just do a little bit of touch up.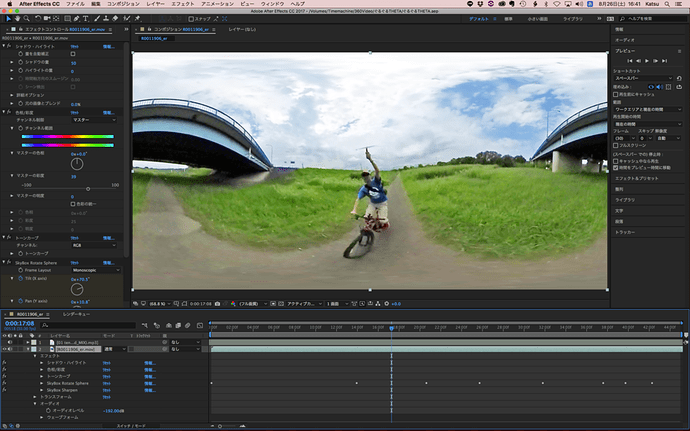 Ok, well, we were able to do it. But if you take a look at the video, you can tell that the resolution and the frame rate are not at all good enough.
The THETA S video resolution is 1920x960 30fps, so it's possible this is an area that the new Insta360 has improved on. (120 fps?)
Or maybe it's not even a panorama camera? Except you can see at least one stitch line, so it's got to have at least two lenses…
Either way, I'm looking forward to the announcement on Aug 28 at 11pm!