Test using Vysor over Ethernet
To get Vysor or adb to work with TCP/IP, I needed to run the following command first with the camera connected with a USB cable:
adb tcpip 5555

I got the IP address from my router.
Once connected, I was able to establish adb connection with:
adb connect IP.address:PORT

or with my IP address of 192.168.2.102
adb connect 192.168.2.102:5555


After adb connect to the IP is established, Vysor came right up.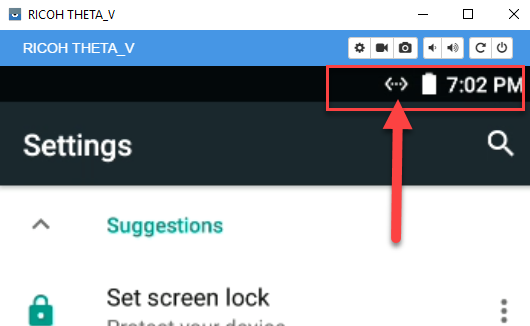 Test With Plug-ins
With the Ethernet connection and the IP address, I can access the plug-in over Ethernet.
Test LivePreview stream from Automatic Face Blur

Ethernet Adapter
Plugable USB 2.0 OTG with ASIX AX88772A chipset. It is now $13.89 with free shipping.
Worked immediately. Did not require any drivers or any other software. MAC address is written on adapter. Use your router to match up the MAC address with the IP, then assign a static IP to the camera from the DHCP server on your router.
Important Note about Powering Camera
Please note that the camera cannot be powered by Ethernet when it is in OTG mode. This means that you must use the camera's internal battery during the time you are using Ethernet with USB OTG. This may limit the efficacy of this solution depending on your application.