(With @AhsanM )
Hello Everyone!
We are using Unity for USB Live streaming of Ricoh Theta S on a sphere, by following this tutorial: Play 360 Videos in Unity - Google Slides
It works if we select the Ricoh Theta S Camera but its mapping on a sphere comes out like this: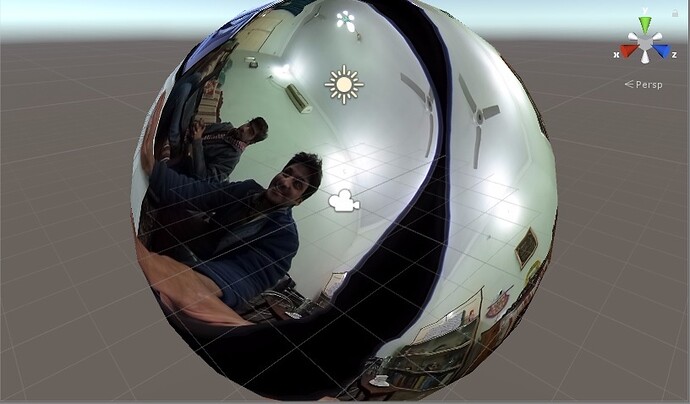 obviously because it maps flat video of dual fisheye stream on the sphere. So, the solution is to use the input from Theta UVC HD Blender. But if we select Theta UVC HD Blender, it doesn't work in unity. It gives error for WebCamTexture.Play()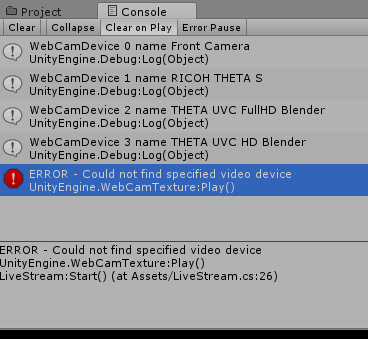 We're unable to work out a solution for this problem while staying in Unity (not other platforms).
Please suggest if anyone has a working solution.