RICOH THETA V
・Image quality of interval shooting is improved.
・Sleep mode status is maintained when connecting or disconnecting to PC via USB.
・The issue, electric wave of wireless LAN (2.4GHz) was weak in some cases. is improved.
RICOH THETA V RELEASE NOTES: Version 1.11.1
*How to Update your RICOH THETA
You need to install Computer application in order to update your RICOH THETA. Please download it from the link below.
RICOH THETA for Windows(R)
RICOH THETA for Mac
*Changed the app platform from Air to Electron.( After September 1, 2017)
Uninstall any older version of the basic app for PC (version 2.3.4 and earlier) if installed.
For details on how to update using Computer application, see
"Updating the Camera Firmware from the Computer Application" in the User Guide .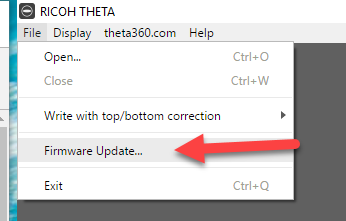 As the download file is large, it took me several minutes.
You can mouseover the upper right corner to see a status of the download.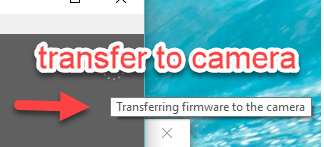 Here's a video of the USB cable and sleep mode problem before the upgrade and the process to upgrade the firmware.