THETA X firmware 2.10.1 is out.
When you try to use the official mobile app, you will be presented with this screen.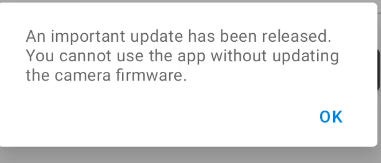 As the firmware upgrade process takes a few minutes, you should upgrade the firmware prior to starting your shoot. Using the official mobile app, you will see the following screen.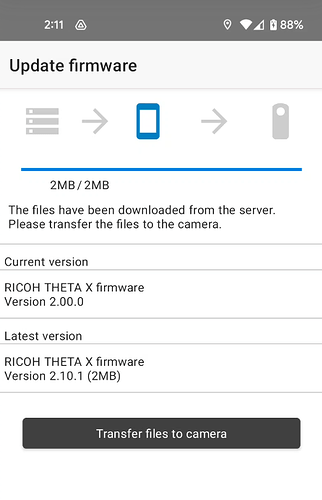 In my case on an Pixel 4a, I needed to disconnect from the camera and reconnect my mobile phone to the Internet. The app didn't automatically use mobile data in my test.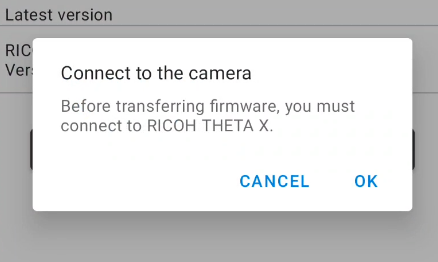 Once the firmware was downloaded to my mobile phone, I needed to reconnect the wifi between my mobile phone and the camera.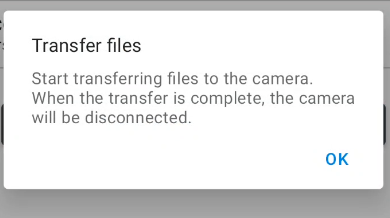 After the update completed, my camera rebooted and I saw this screen: