ConTechTrio recently reviewed the THETA S for use in the construction industry. This videocast is powered by JBKnowledge, technology experts in construction and insurance.
Why take a 360 photo on a construction site?
Traditional route is to use a smartphone or a digital.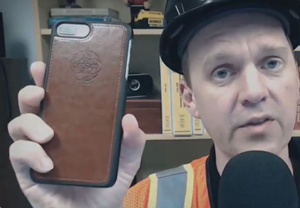 A 360 camera [like the RICOH THETA S] allows you to take less pictures, meaning it takes less time. It also improves the quality of the pictures.
If you walk into a room, different parts of construction projects of have lots of elements that you're trying to document. If you do that, you'll take lots of photos.
But what if you could take less photos, in an experience where you can look all the way around it?
How do you do it?
Hooked up to his iPhone 7 Plus.
Three Primary Workflows
Capture - take a picture either with the button on the camera, or with the app.
Transfer - move file to a smartphone or tablet
Upload - move file to the cloud, either social media or a construction software platform such as Holobuilder, Structionsite, or Bluebeam Revu
Below is his THETA app.
At project site.

Able to move the same image around. (same image is shown above in different section)

You zoom in and zoom out.
Video works.
The full video covers much more information.