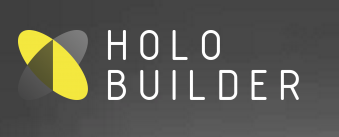 The winner of the RICOH THETA developer contest in 2015 continues to grow rapidly. Focused on "360 Reality Capture for Construction Teams," HoloBuilder boasts 3,000 construction sites and over 500,000 uploaded photospheres.
On July 18, HoloBuilder revealed their new product and held a release party and panel discussion. The panel was moderated by Curtis Rodgers, Principal VP at Brick & Mortar Ventures, and included the following participants:
Andrew Cameron (Area Superintendent at HENSEL PHELPS)
Jaime Malagon (Field Engineer at HENSEL PHELPS),
Klas Berghede (Senior production manager at Boldt)
Steven Luu (Production Engineer at HerreroBoldt)
The discussion covered a wide range of issues in the construction industry, focusing on why construction companies would evaluate new software solutions, and what the process includes. In Silicon Valley, the panelists noted that they are inundated with new ideas for products. The panelists said they get solicitation emails "every day," and sometimes software salespeople "just show up." However, implementation is low. Some of this can be attributed to the industry itself, which is conservative and has many bureaucratic and regulatory issues to navigate. However, many software startups targeting construction lose out because they are solving problems that don't exist or they won't listen to feedback from potential customers.
HoloBuilder, in contrast, was noted by the panel for its flexibility and willingness to listen, and especially for its commitment to support and respond to questions.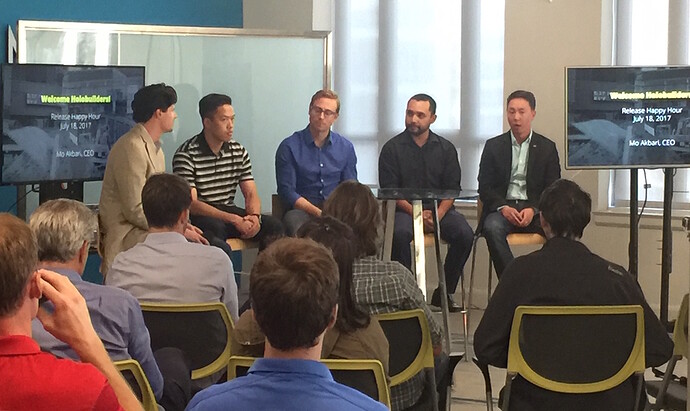 You can watch the full HoloBuilder Construction Solution Release Presentation and Panel Discussion, held in the HoloBuilder offices, downtown San Francisco, July 18th, 2017: