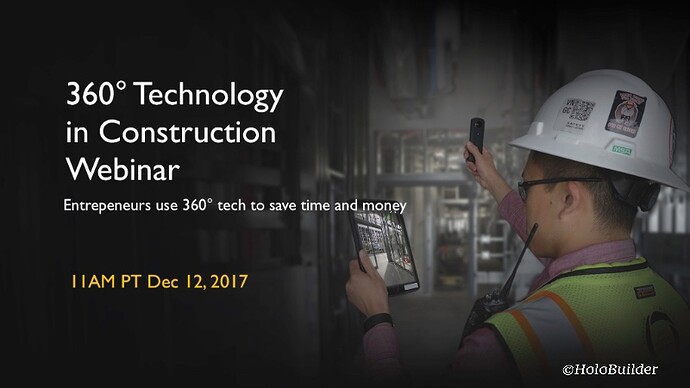 Sign up for our free webinar to hear from leading construction industry innovators using 360° cameras to save clients time and money
We'll be holding a panel discussion with successful entrepreneurs Mo Akbari of HoloBuilder, Matt Daly of StructionSite, and Scott Anderson of Cupix.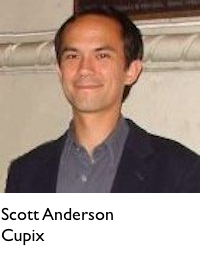 In this webinar, Matt, Christian, and Scott will answer questions about how their groundbreaking work changes how business is done in construction and other industries, how their services reduce costs and workflow, development with 360° technology, and more.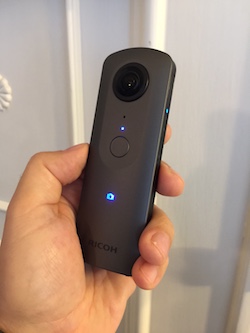 Participants who listen through to the end will be entered into a random drawing to win one of these free products and services:
RICOH THETA V (from HoloBuilder)
RICOH THETA S (from theta360.guide)
StructionSite single user license for a year
Holobuilder free license for a construction project
Cupix free one year subscription
Sign up now
HoloBuilder provides easy 360° documentation of worksites and enables workers to annotate key findings, collaborate virtually, and track the progress of a project over time. This company won the 2015 RICOH THETA developers contest Grand Prize, and has since been recognized as one of the Top 20 #AugmentedReality influencer brands.
StructionSite also helps builders virtually document worksites, significantly reducing labor and travel costs. Its founders spent years getting to know the building community from within, and focus on solving problems with insiders' understanding.
Cupix, which offers smart and easy virtual tours of construction sites, real estate properties, and more, is now in Beta mode and under rapid development to transform how diverse industries do business.