Learn about trends for 360 live streaming during this live QA event from Palo Alto, California. The event will be streamed wirelessly using a RICOH THETA Z1 so you can see the quality of the live stream over WiFi yourself. Panelists each have 7 years of experience with 360 live streaming technology and all RICOH THETA camera models, including S, V, Z1, X.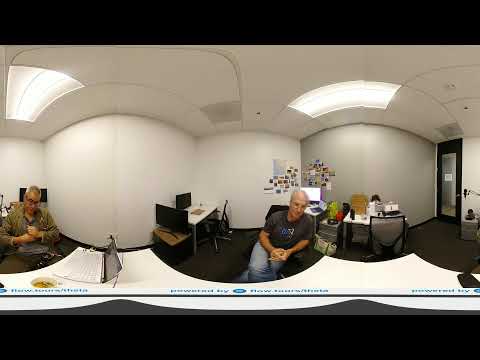 Date and Time: 5pm PT, November 1.
Panelists: Jesse Casman and Craig Oda
If you have a question, ask it immediately in the chat box. we will answer the live questions first. We may not get through all the questions, so please ask early.
Topics
what is the difference between USB, WiFi and mobile data streaming? Can you stream direct from the camera to YouTube without a laptop? Is there a difference in quality?
is there a difference in Mac, Windows, Linux, and direct from camera streaming?
How to set up the stream, which camera to use. What software do you need?
discuss each of the uses

entertainment
sporting events
music events
sales events - such as selling homes
live virtual tours with a tour guide
art galleries

What's the trends of using a VR headset like an Oculus Quest 2 versus web page?
How will this fit into the Facebook /Meta strategy for their Metaverse marketplace?
What's the trend for robot as tour guide versus human as tour guide?
What is audio like? Can you stream spatial audio?
How do I power the camera during the stream. Can the RICOH THETA camera stream from an external battery?
What's the latency like?

what's the lowest possible latency if I stream inside the same physical area?

Can I stream with WebRTC to reduce latency and make the experience more interactive?
Can I synchronize two camera for stereoscopic depth?
Can I stream over Ethernet? Will the camera be powered indefinitely?
Can I power the camera indefinitely over USB?
Can I turn the camera on with USB and then start streaming?
Can I wake the camera up from sleep with USB?
Can I connect an external microphone for streaming?
can I stream multiple cameras and switch between the cameras for different perspectives?
describe the situation with heat.
can I stream at 2K instead of 4K to reduce bandwidth requirements?
Can I reduce the framerate below 30fps to reduce bandwidth?
can I stream from inside of a sewer pipe?
how can I provide light during the live stream?
Oppkey has been continually working with 360 video live streaming since the introduction of the THETA S in 2015. The V, X, Z1 models can stream 4K at 30fps.