Hi there, I'm Jernej and I'm a big fan of Theta. I had m15 version before I got the S model.
While 360 videos and photos created were great, I always wanted to build stories. To build stories I had to publish and connect different 360 media files together into one experience. I tried to do it with Unity3d but as I was not a programmer it was hard to learn. Results were not great
That's why I and a couple of (programming) friends started to build Viar360. Viar360 provides secure and private VIRTUAL REALITY ENVIRONMENT for STORYTELLERS (360 video producers, photographers, directors) with the MOST INTUITIVE WAY TO CREATE INTERACTIVE 360° VR STORIES for cinematic virtual reality development.
Main features:
utilize DRAG-AND-DROP editor to REPLACE CODING
A NATURAL WORKFLOW guiding you through the process
Real-time customer COLLABORATION & REVIEW
TRACKING VIEWERS BEHAVIOUR for BUSINESS INTELLIGENCE
SECURE CONTENT and IP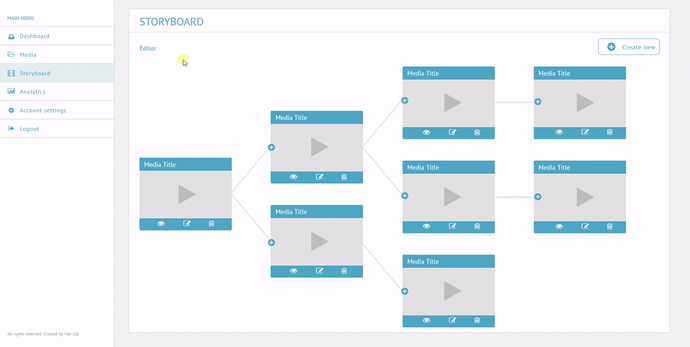 Viar360 lets you:
PROTOTYPE a 360 storyboard;
CREATE a virtual reality story from 360 photos or videos;
COLLABORATE with clients and other storytellers by enabling them to leave comments in particular space and time;
SHARE the content anywhere and everywhere;
ANALYZE the usage of your videos or provide your customers ROI.
Why do you guys think?
Anybody wants to test it?