There appears to be some kind of bug with the batch processing of my photos from a Theta Z1!?
My photo is properly exported when going thru each photo one by one using "Process and next" as seen in the photo I'm using: Automatic settings for Top/bottom correction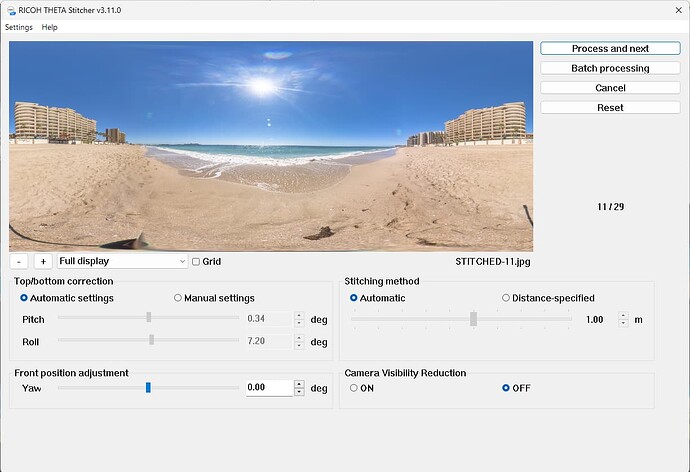 However when using the "Batch Processing" button that very same photo ends up visibly distorted with a terrible "Roll" as can be seen here during processing. Yes using the same automatic settings for Top/bottom correction.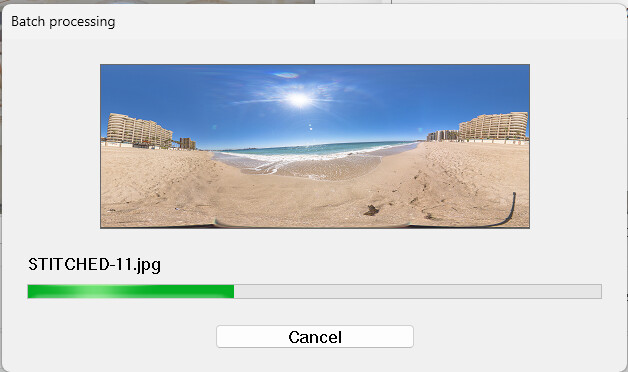 What is going on here? It clearly is some kind of issue with the Ricoh Stitcher… It works fine going photo by photo as demo above shows but for some reason the "batch processing" is not using "automatic correction settings" properly.
I'm running all latest softwares; RICOH THETA Stitcher v3.11.0 / Windows 11 Pro / Adobe Lightroom Classic 12.5