Hi,
we're using the Ricoh Theta Z1's Time Shift Shooting plugin to shoot professional photos at a building site last week.
There was a time slot in which the plugin failed catastrophically, losing us about 40 pictures.
When turning on the camera hardware, everything was fine. When turning on the Time Shift Shooting plugin, the LED was lid red, there was a beep, and the following error displayed on the display:
TIME SHIFT SHOOTING
ERROR TSSA00018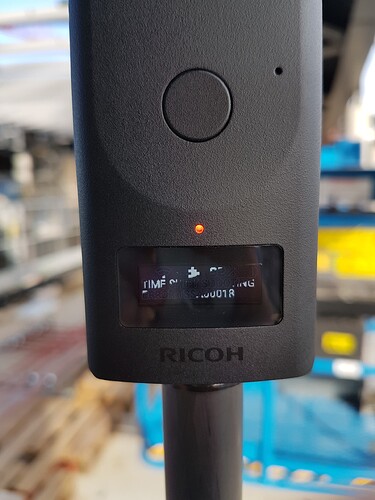 If you zoom into the photo, you can read the full error message on the OLED display.
After this was displayed, the plugin started anway. However, it ignored all settings in the app (e.g. 2 seconds timer), and always shot with a 5 second timer.
Restarting the camera multiple times did not fix this error. Because shooting still apparently worked, we continued with that 5 seconds timer (annoying to be slower, but acceptable), and the trigger sounds were issued as usual.
However, the camera did not save any of the pictures, and we noticed this only when reviewing them later. We lost 40 pictures that way.
Google does not produce any results for "TSSA00018".
Who can we contact about this error, so that it can get fixed, and so that the user can be warned that despite usual operation, images will be lost?
Thanks!