@gerlos, the current dual-fisheye plug-in from the store can't take time lapse. It can only take multiple shots for bracketing (create your own HDRI file or for layers). Once the camera boots into plug-in mode. Press the Wi-Fi button to put it into bracketing mode. The Wi-Fi button is the middle button on the side.
The Wi-Fi LED will change color.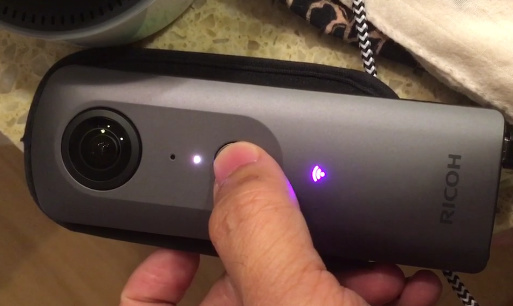 The normal LED is an aqua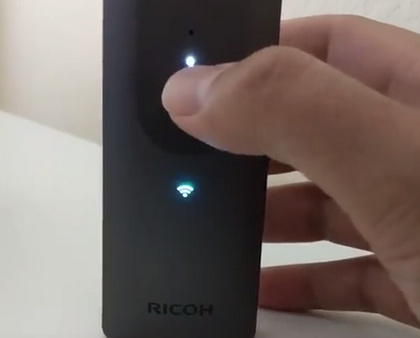 It's fairly easy to modify the plug-in to take timelapse. Maybe we can convince a developer to volunteer and build a special plug-in for you so the developer can learn and gain experience.
Can you answer these questions:
What interval do you want the images spaced out at?
How many images do you want in the timelapse?
Assuming that there are 3 configurations for timelapse (number of images and delay), what would you want them to be
do you want a special filename prefix for the timelapse (such as tl-2018-11-21-04-35)
Also, I'm assuming you know that the standard mobile app from Ricoh can take timelapse images without the plug-in. The main advantage of the plug-in is that you can reduce the time between images down to 1 second.
You'll need to use something like PTGui to stitch the images together after the shoot.