Firmware 2.40.2 is out. I'm upgrading it now with the Ricoh desktop application and a USB cable.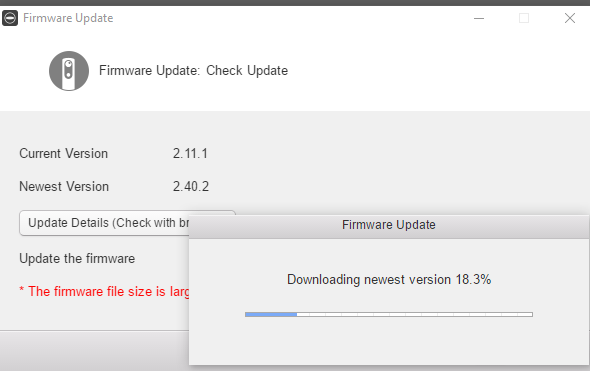 664MB download
I like the action shot!

I think this status bar is fairly new, right? Wasn't there a spinning ball in the upper right-hand corner before?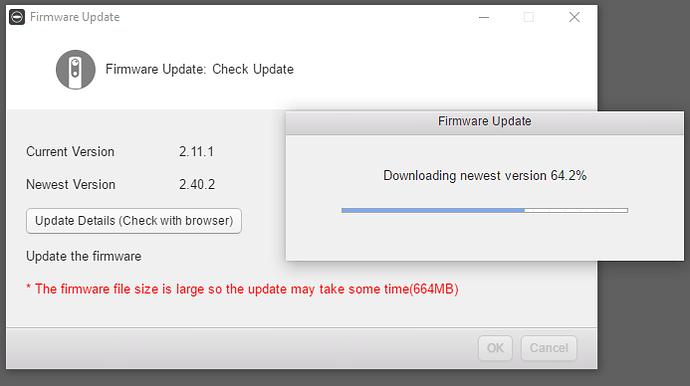 I'm going to test out the plug-in store version of File Cloud Upload after I complete the upgrade.
Agree, that's the first time I've seen that. Used to be a spinning ball in the upper right corner (Mac OS).
There's now also a progress bar for transferring the firmware to the camera. This must have been added to the Ricoh Desktop app recently. It's a nice feature improvement.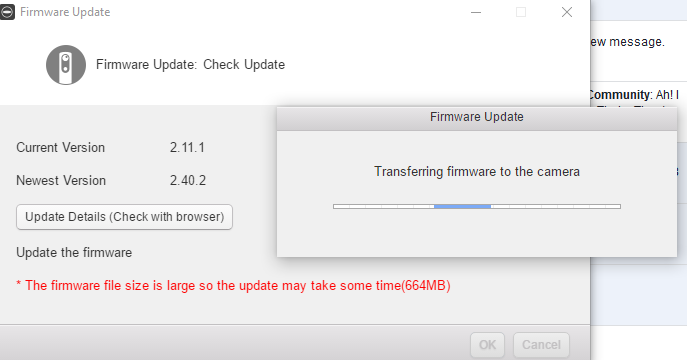 Using desktop version 3.6.0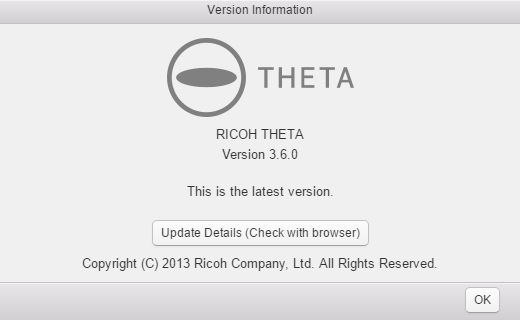 Testing Plug-in Store Install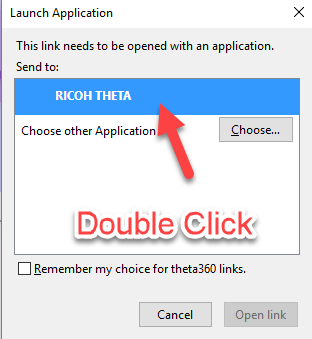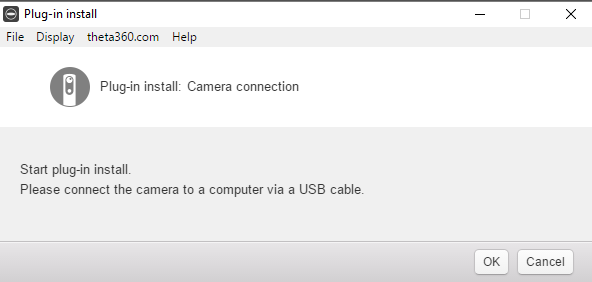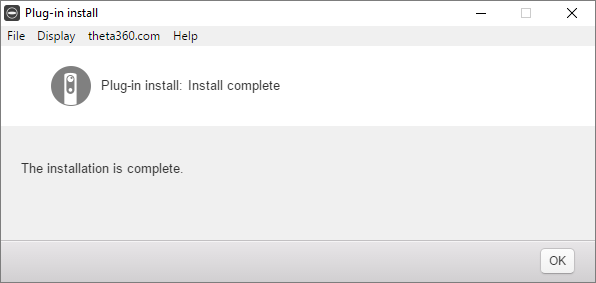 Selecting Plug-in management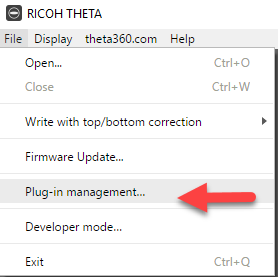 Using Version 1.0.9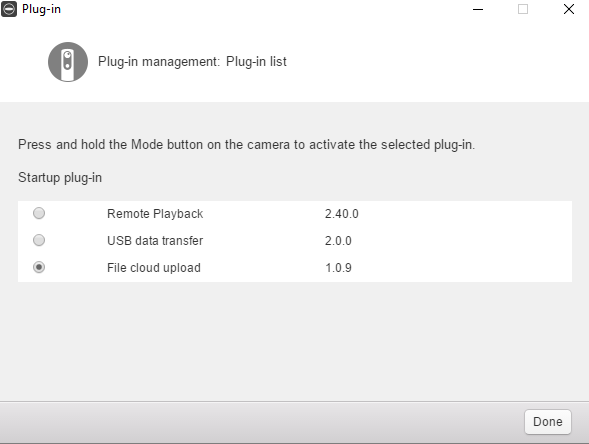 Connecting to camera to set up Wireless LAN client mode
Setting up access point access.
Added access point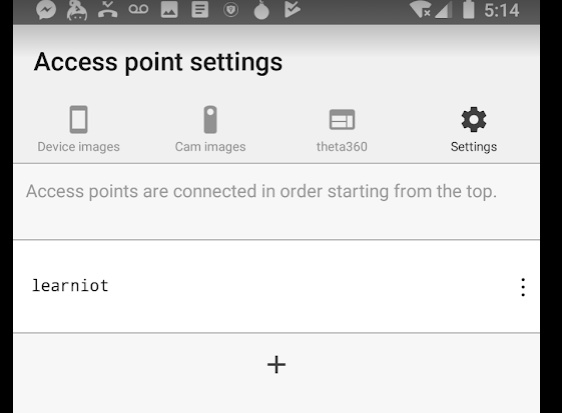 Established client mode connection.
Starting plug-in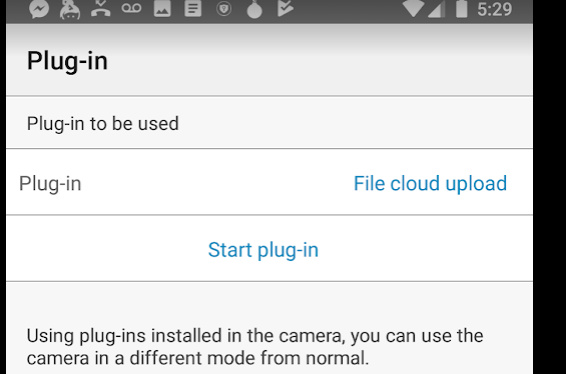 Configure plug-in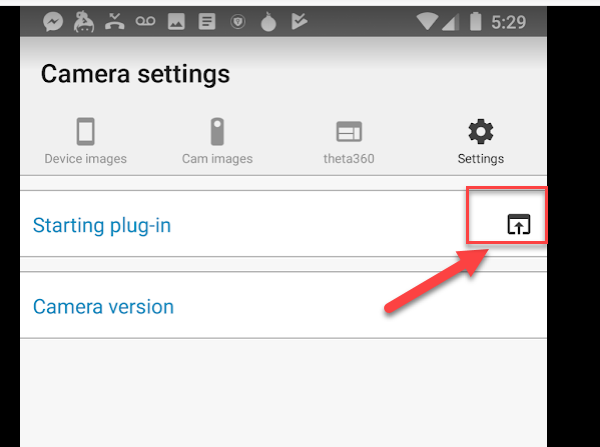 Register camera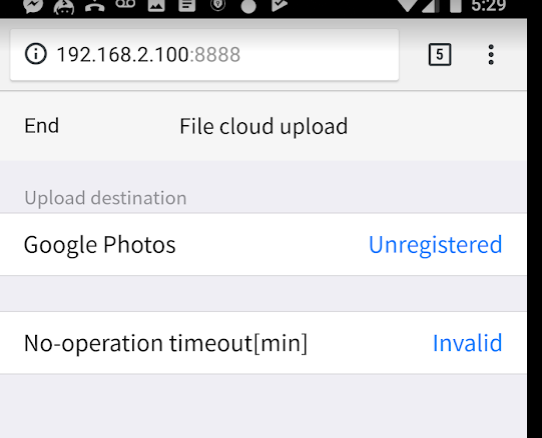 Allow access
Success
Start upload by pressing shutter button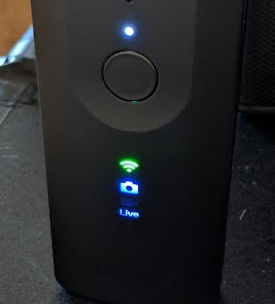 Upload worked!!
Tests above with Android 8.1.0 on Google Pixel 2
Sounds great!!!
But if my phone cannot connect to Theta V when Theta V connect to my mobile wifi hotspot through Wireless LAN Client mode.
I have to switch Theta V between WLAN AP and WLAN Client mode if I want to access the photo in Theta V directly


(Details were mentioned in Wireless LAN Clinet mode didn't work in smartphone hotspot mode )
@Grassboy, you're actually ahead of me. I only recently got Client mode working with my Pixel 2 and my home router. I haven't tried connecting my THETA V to a mobile hotspot (my phone) yet.
@jcasman, do you want to try and connect your THETA V to your iPhone in hotspot mode and see if you can access the files on the THETA V using the Ricoh mobile app? I notice that the blog you posted yesterday on Wireless Live Streaming Top Tips showed tests with the THETA V and the mobile hotspot.
This upgrade also has a new featue that is sort of secrete. From what I understand when using the upgraded software and Streetview app it will create a 5.2K video and shot at 5 frames per second to then be uploaded for streetview mapping. I have not used it yet and can not see any settings to control this to turn it on or off. The settings on the camera still show 4K so will have to experiment some to see what happens. Not sure if shoot with streetview initiating the video or the Theta V controlling the shot.
Any experiance or insight? It is not documented any place I can find
Hi, David.
Yes, you are right. just test it now! It's fun.
Toyo