Oh wow…! RICOH THETA on the top of Mount Everest!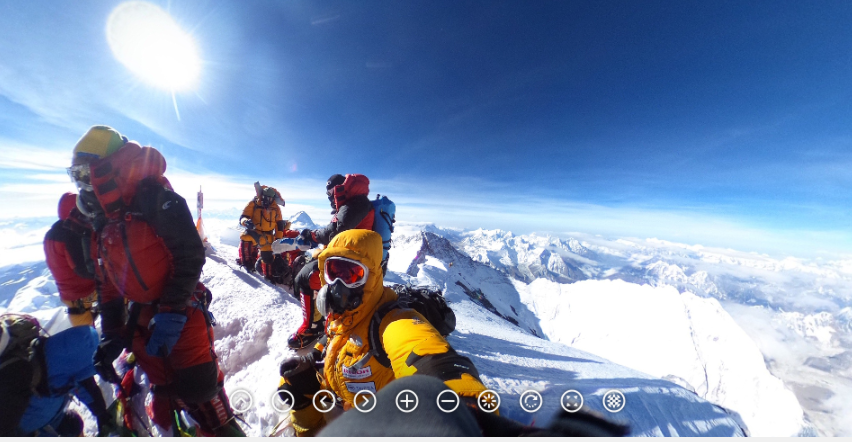 Originally saw this posted through the Facebook account of TK Tone, the RICOH THETA product manager in the the US. Looks like the photographer, Olivier Vriesendorp, works for RICOH Europe:
On 21st May at 07:20 I reached the summit of Mt.Everest! Conditions were good, just a bit chilly at -30C. The summit push was pretty intensive, as you need to be super focussed - tiny ridges, deep cliffs - and as it's a long day - from Camp 3 to the summit and back to Camp 1 (out of the 'dead zone') takes some 18 hours.
I'm super excited and thankful for the opportunity - to stand on the top of the world is one of the most special experiences in my life! With this climb I could also complete the Seven Summits, and especially here among the climbers community on Everest this is highly regarded.
Another member of the same group, famous mountain climber Masha Gordon, posted quite a few pictures on her way up…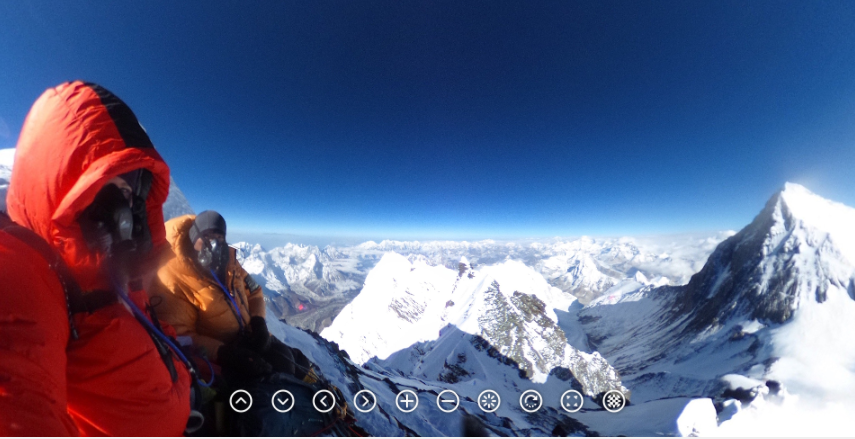 Really incredible!