We all know we can expand the SD card capacity but has anyone else built up the courage to cut a hole in the side of their Theta S for easy quick access to the SD card??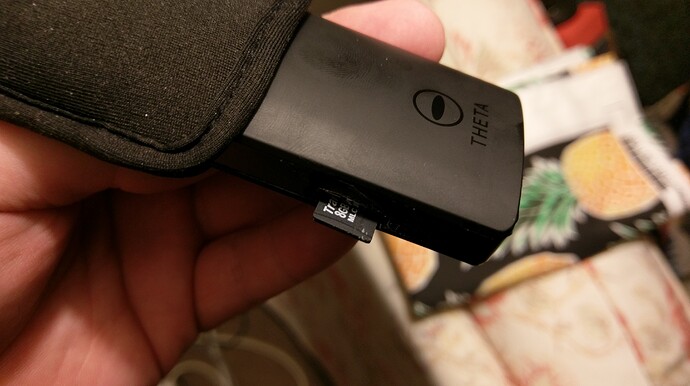 I did mine tonight, it's not pretty but it works. My selection of SD cards however, do not. (I've just bought a Samsung 32GB orange micro SD card. So hopefully that will work…)
Cards I have tried that didn't work:
Sandisk Ultra 32GB (Class 10) HC I
Sandisk Ultra 128GB (Class 10) HC I
---
Card I've tried that have worked:
Random unbranded 8GB (Class 4) HC I
Transcend 32GB (Class 10) HC I
Samsung 32GB (Class 10) HC I
I await the Samsung 32GB to see if that's a more permanent solution.
Would be interest to hear your thoughts on this… And also if you have upgraded your SD card what brand have you used?
Darren