Thanks a lot! I will check it out!
HI
Have you tried out this demo in THETA V client mode?
Unlike AP mode, client mode is not successful because it requires digest authentication.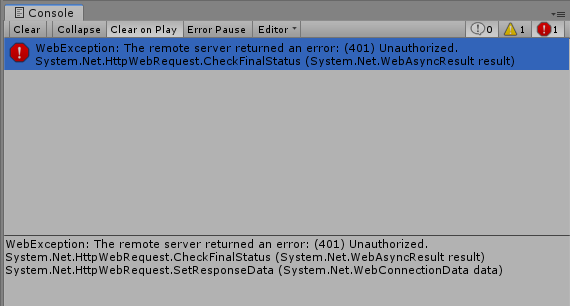 This is good info, thanks for posting. Did you get it working in AP mode first? Did it work for you?
Hi jcasman,
Yes, I tried AP mode, and it worked.
As codetricity shows an example of implementation in python, I think that it is probably possible even with Unity C#.
Great, thanks for adding this.
Hi,
I modified the project to correspond to AP mode and Client mode of Theta V.
I haven't tried it yet, but I think it will also work with Theta Z1.