Z1 firmware 1.60.1 release on Sept 24 improves live streaming, likely due to better heat management (my informal assessment based on touching the camera).
Here's the short official statement from RICOH.
To take advantage of this improvement, we need to connect the Z1 to either a mobile phone or computer and then upgrade the firmware.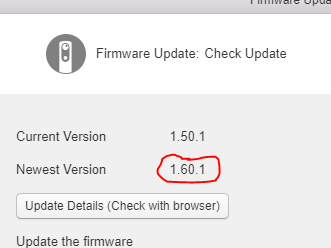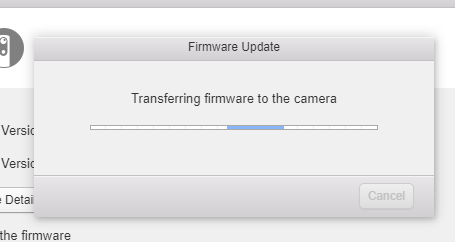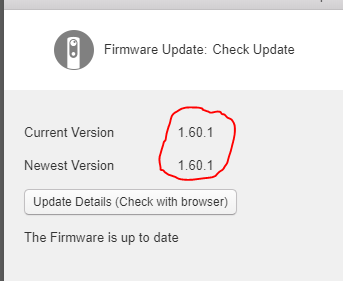 Plugged into USB 3.0 port.
On Windows, select the RICOH THETA V/Z1 4K that I downloaded from the RICOH site.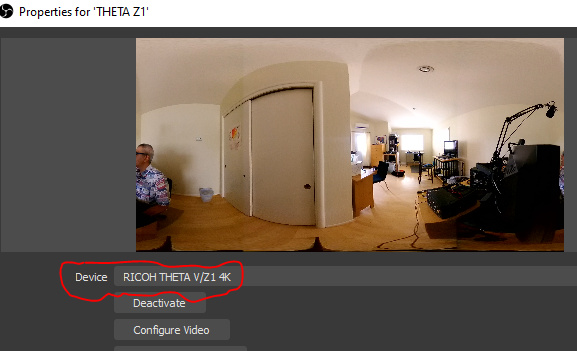 CPU utilization is quite low at 3%

Camera feels cooler to the touch.
OBS configuration is covered in this video.
How to stream to YouTube
Heat
I don't have an thermometer attached to the camera, but using my hand on the camera body, it feels much cooler after a few hours of streaming. This is a much more stable setup for continuous live streaming.
Battery Charge Test
#1

on Windows 10 Using Older ITX X99 Board Streaming at 4K

The battery charge appears to be dropping on my USB 3.1 Gen 1 port. It may be the cable or the port on my ASRock X99-ITX motherboard. According to Wikipedia, the USB 3.0 specification only requires 900mA. There is a separate USB Battery Charging specification. However, I don't have the specifications on my motherboard's power output from the USB 3.1 ports. A newer mainboard chipset would likely yield better results.

Current draw is 0.41A, which may not be sufficient to keep the camera fully charged indefinitely.

This is different from my previous test on Windows 10 where the battery charge was increasing.

I'm using a different computer in this test. In the previous test, I did not use an inline current tester.
Test
#2

On NVIDIA Jetson Nano Using USB 3.0 Ports and 5A Power to Nano at 2K Resolution

The battery looks more stable on the Nano using a 4A barrel connector to supply power to the Nano.

The Nano ports are USB 3.0 2 x2 stacked.

Start of test, battery was 80% and remained at 80% for the first 10 minutes.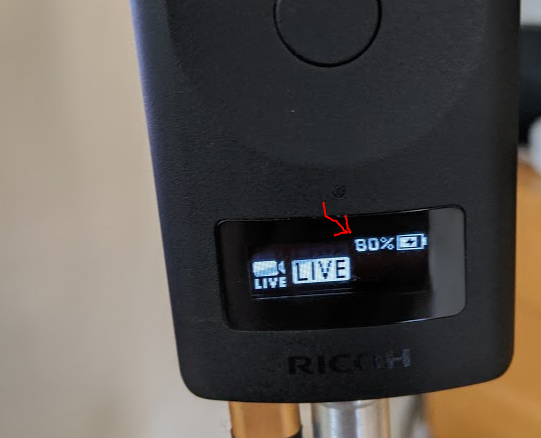 I reset the timer on the inline USB current tester. This shows that the THETA has been streaming for 8 minutes in the new test. It is consuming 5.03V at 0.41Amps.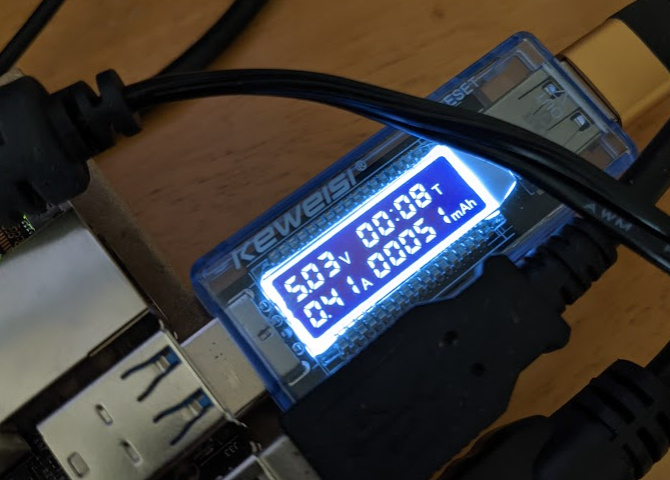 This is the setup for the test.

Test
#3

- 4K Live Streaming on Nano

I increased the resolution to 4K and reset the timer on my inline current tester. Initial results show the battery is slowly losing power when streaming at 4K with the new firmware.

Using a USB 3.0 port, after 36 minutes, I've sent 253 mA Hours to the camera at a rate of 0.41A. The camera charge decreased from 80% to 70%.
Test
#4

- 4K Live Streaming on Nano with different cable

Used 1m USB-C cable and results remain the same. I can stream for hours, but likely not indefinitely. I'll keep trying.
Summary
This is a great upgrade as it reduces the heat of the camera, greatly improving streaming stability for sessions of 4 hours. If I figure out a way to send more power into the camera, I can likely stream for days. However, I haven't been able to figure this out. The heat reduction is outstanding.