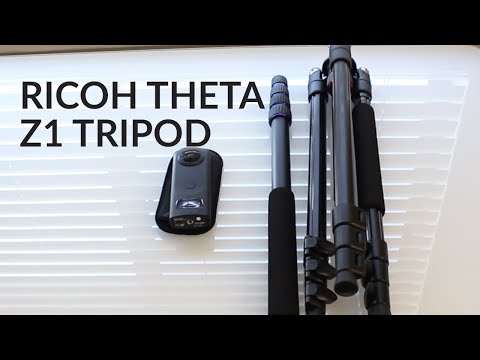 I'm using the video above as a way to get feedback on available tripod types.
Option 1 - Tripod Base + Monopod (shown in video above)
Cost: $100 to $500
Cheapest option I could find includes these parts
ESDDI tripod base for $55 without tax, free shipping
Koolehaoda monopod for $43
tripod adapter screw set $14 (22 pc)
Option 2 - Monopod with Additional Weight
You must add weight to the bottom of the monopod or it will be unstable. Without the weights, it may tip over and crack the lens of your Z1.
Bushman monopod v2 is $150 with 0.9 lb counterweight
The weight attaches between the monopod and the feet.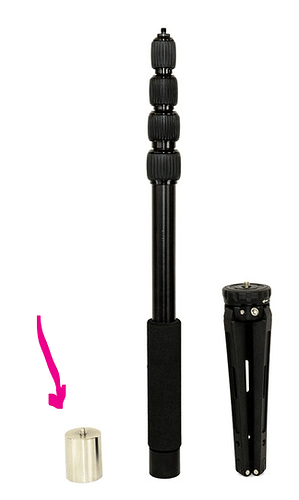 Option 3 - Light Stand
Cost: $22 for Amazon Basics to $40
This works surprisingly well, but it is a bit bulky and heavy.
---
References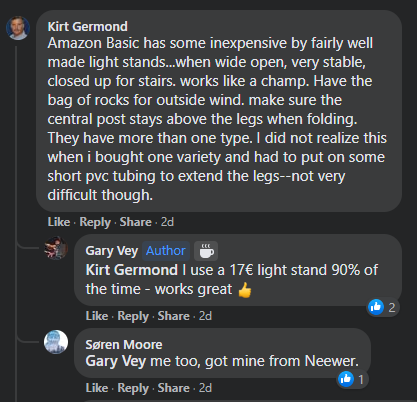 Optional idea to weight a monopod. These are ankle weights.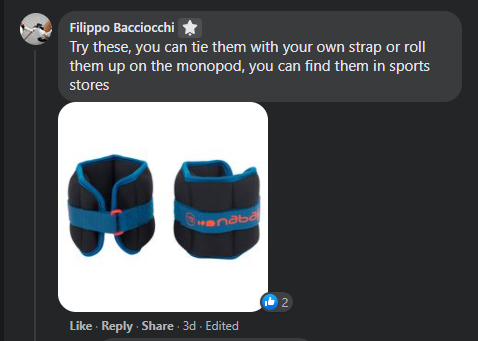 You need to weight the monopod as low as possible to offset the weight of the Z1.
Place the weight at the bottom of the monopod.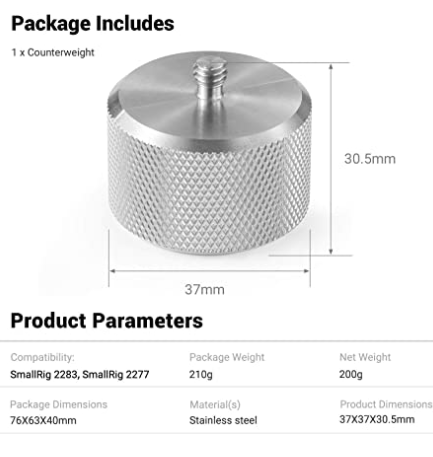 ---
Spike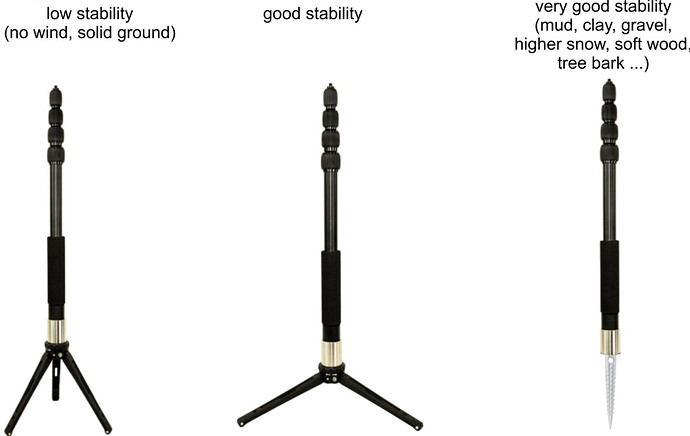 My Setup
I'm using a separate tripod for the base plus a monopod. My setup is more cumbersome, but I wanted it for more stability outside for virtual tours testing.