Hello, so how can I kmow if stabilization Is working on my SC2 ? Thanks
video stabilization is called Top/bottom correction. I'm not sure if the SC2 has this feature. Did you see this referenced in the user manual?
You can check in the mobile app if there is top/bottom correction. If not, you can likely apply top/bottom correction with the desktop app after the video is taken.
You can test it by holding the camera sideways. See this video for expected behavior of internal top/bottom correction with the THETA X.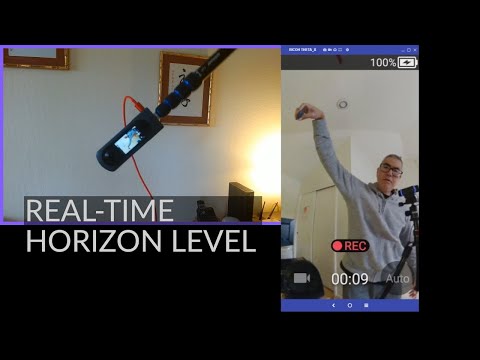 Yes, the mobile app has top bottom correction and it's on, but I can' t see It on SC2 online user guide…so this should help stabilize videos and photos, thanks
you can test it before your shoot by holding the SC2 sideways. Then, play it on your mobile phone. If it the video plays back upright, you should OK for your shoot. Also, the gimbal might have better stabilization if you are putting the camera on a drone. The internal software stabilization has limitations.
Hello, thanks, but when I start recording the screen on my mobile phone Is black so I can' t see what I' m recording…Is It normal ? Anyway It looks stabilization Is working when I see what I recorded on my mobile phone.Thanks
You can download the video to your mobile phone immediately after it is taken and view it there. The live preview will stop when the video is being recorded.