A few months ago, I compared the RICOH THETA SC2 to the THETA SC2 for Business in a YouTube Video. I've received several question on YouTube and will provide some answers as well as a summary of my findings here.
Price
The SC2 is $299.95. The SC2B is $329.95
Key Differences
SC2B has Time Shift mode - eliminate photographer from picture when you shoot with the shutter button. Also makes shooting with mobile app more convenient as you don't need to hide. The SC2 does not have Time Shift mode and is unlikely to get it as this feature is the key difference between the SC2 and the SC2B
SC2B has a better case with zipper and strap holder
SCB has room mode and a special OLED to show room mode. This is an HDR shot. Although the SC2 can take HDR, there is no way to tell the SC2 is in HDR mode.
The SC2B does not have Face, Night View, and Lens-by-Lens exposure preset modes
Camera Hardware and Image Sensor
The physical characteristics of the camera appear to be identical. There is no difference in image quality. The SC2B comes in a nice grey color. The SC2 is available in a range of colors. The OLED panel on the front of the camera is different due to internal software changes.
Recommendation
The case and the time shift mode make the SC2B worth the $30 price difference. If you're using the THETA for real estate or construction shots, you should get the SC2B as the time shift mode will likely save time for your staff and likely result in better quality pictures.
If budget is tight and you're okay with spending more time taking the shots, the SC2 is a great camera that can take the same quality shots as the SC2B. There is no difference in image quality if the SC2 is set up properly. The SC2B takes nice HDR room mode shots by default, reducing staff training and setup time.
Sample SC2 Media
Both theSC2 and the SC2B only have HDR Rendering. They do not appear to have the HandHeld HDR feature of the THETA V and Z1.
Product and Case Shots
The display icon on the SC2B OLED shows room mode. The SC2 does not have this.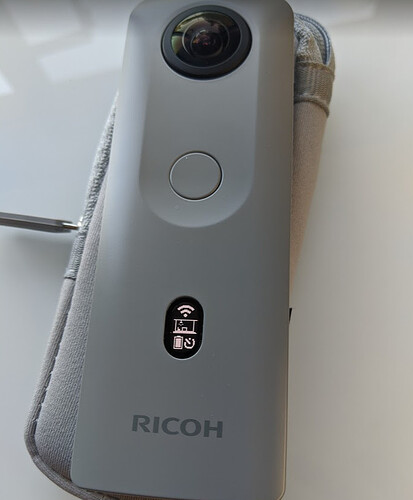 SC2B case zippers fully shut. The SC2 has a case with one side open.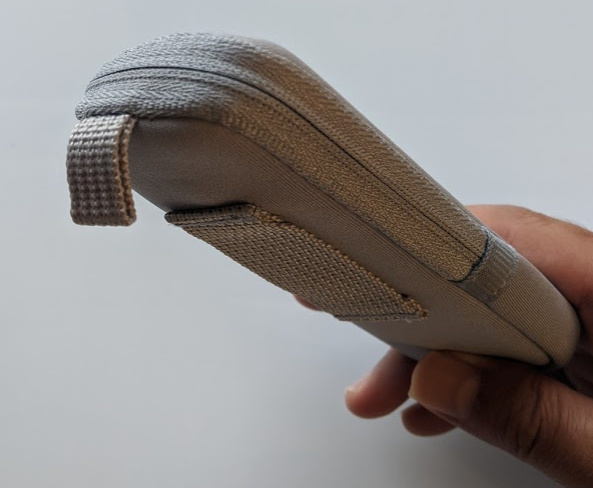 Case for SC2B zippers down to below the center of the case. Insertion and removal are quick and easy.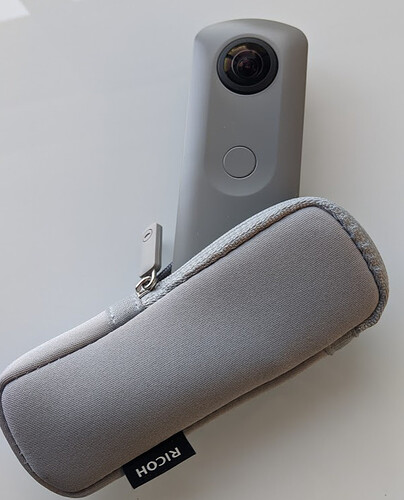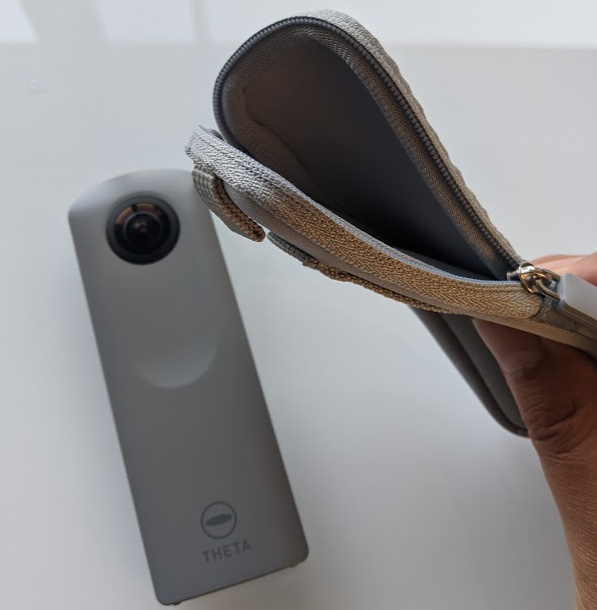 The rear of the case comes with two loops for attaching to a belt or utility clip.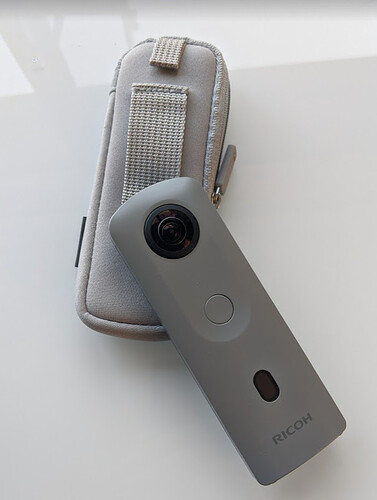 Mobile App Screenshot
Note the roomview icon at the top of the mobile app.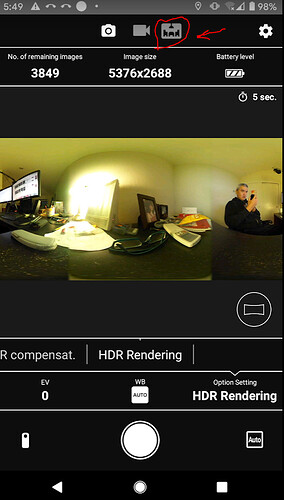 Time Shift shooting is enabled with the mobile app. The setting survives reboots.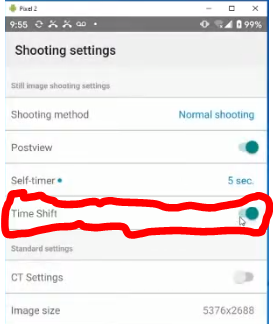 SC2B with Time Shift and Room Mode enabled.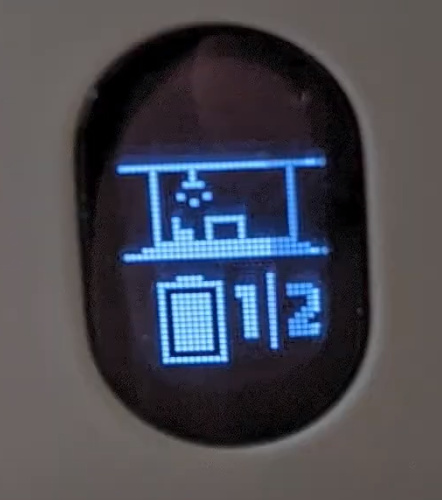 ---
More details are in the video.