If you don't have Adobe Lightroom, you can use darktable and GIMP on Linux or Windows/Mac to load and edit the DNG file from the THETA Z1. After light and color editing, you can stitch the images with PTGui on Windows/Mac. From version 11.13, PTGui includes a template for the RICOH THETA Z1.
Workflow
Move Files Onto Workstation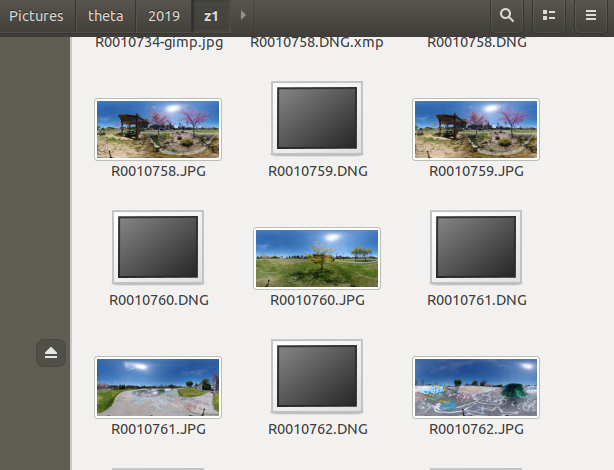 Load Images Into darktable
On my Ubuntu 18.04 system, I have darktable installed. The DNG image automatically loads into darktable when I click on the image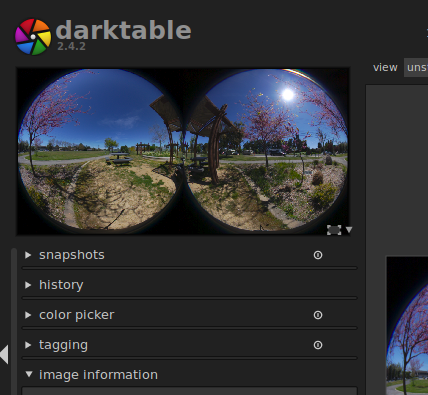 Export from DNG to JPG or TIFF, PNG
Export Files from lighttable -> export selected
After export, you can also manipulate the image in GIMP. The example below is intentionally over-exposed.
Stitching With PTGui
RICOH has an official plug-in for Adobe Lightroom that works great. If you do not have Adobe Lightroom you can use PTGui 11.13 or newer for stitching.
In THETA Desktop application.
Using PTGui on Linux to Stitch Z1 Images
Using Ubuntu 18.04 and Play on Linux with acceleration disabled.
Viewing preview of stitched image with PTGui Panorama Editor.
Export Panorama

Test with included PTGui Viewer
Testing 360 view on Linux using Google Photos and Chrome.
Navigation works great on Facebook.

Summary
GIMP and darktable can be used to edit the DNG images. The commercial PTGui on Windows/Mac can be used to convert the dual-fisheye to equirectangular.